This M'sian Guy Attended His Ex's Wedding, Groom Sweetly Gives Him a Peace Sign
Bumping into an ex in public can be a harrowing experience, but imagine going to an ex's wedding.
Hanis (@theroutinesya) took to her Twitter account to showcase her friend having to go through the anxiety-inducing situation that is attending his ex-girlfriend's wedding. But what really took the internet by storm is the fact that the new husband of the man's ex-girlfriend decided to make peace with him in the cutest way possible.
With a peace sign.
member sedih ex dah kahwin. husband ex pulak buat lek angkat ✌🏼. panas hati member.

cc: @yushazelan pic.twitter.com/pvjGsP9h65

— 🙈 (@theroutinesya) October 5, 2019
Monkey See No Evil Emoji write, "My friend is sad that his ex is married. Her new husband on the other hand calmly gave him the peace sign."
The ex-boyfriend can then be seen giving the new husband a handshake.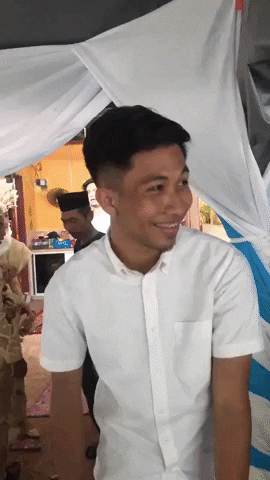 That potentially awkward situation went surprisingly well! Both men took the situation like champs, and we're glad to see it didn't turn into a huge soap opera production.
Hanis' posting has since garnered over 7,500 retweets.
Toxic masculinity, who? 
Also read: Man Drives 7km Through Singapore With Lover's Husband Desperately Clinging to Windscreen