Taxi Drivers Back Again to Harass UBER & GrabCar Drivers, This Time in Penang
It has been a long feud between taxi drivers with ride-sharing drivers such as UBER and Grab, with taxi drivers stirring commotion due to their dissatisfaction over UBER and Grab for 'stealing their customers'.
This time, a riot was caused by 50 odd Penang taxi drivers when they blocked three cars whom they believed were UBER and Grab vehicles, near Queen Victoria Memorial Clock Tower in Jalan Tun Syed Sheh Barakbah.
Aggression levels were high, with the group grabbing the handphone of one of the victims as well as damaging the victim's cars.
Taxi driver Shafeeq Mohamed Rafique, 30, claimed that the 8.30pm incident was triggered when a man in his 40s confronted two elderly taxi drivers at the Memorial Clock Tower at about 5.30pm, as reported by The Star.
"The man threatened the elderly drivers, saying that he was from the ride-sharing service supported by the Government," he said
He added that "the man was rude."
Shafeeq, who had been driving a taxi for six years, said about 50 taxi drivers later gathered at about 8.30pm in retaliation, and called up a few Uber and Grab drivers via the respective applications usually used by patrons to book rides.
"We confronted them and one of our members hopped into their cars and urged each of them to drive to the police station to lodge police reports," he told The Star.
Taxi driver S. Gobinathan, 36, claimed the ride-sharing services are illegal in Malaysia.
"Why hasn't the Government or police taken action against them? These people are affecting our rice bowl," he said
Another taxi driver P. Gunasegaran, 40, said it was not their intention to create a scene. Rigghttttt.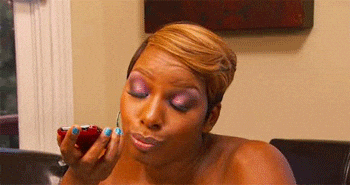 One of the victims who wanted to be known as Oon, told reporters that he was splashed with water and had his mobile phone taken away.
"i saw at least five other Uber and Grab drivers at the police station making their police reports. I do not wish to continue being a Uber driver for now," he told The Star.
This incident adds to the many past sparks between taxi drivers and ride-sharing services.
Just in March 2016, taxi's in Kuala Lumpur halted traffic in the city centre in protest against Uber and GrabCar. There has been numerous stories involving rowdy taxi drivers well for instance this Malaysian who wanted to give Taxi's a try but ended up using an UBER instead or when a taxi driver has hurt a GrabCar driver and passenger.
Article source: The Star