School uniforms are not only a mandatory dress code but it's also a significant representation of a school's identity. As we explore Southeast Asia's cultures, it's fascinating to observe how each country has it's own unique style of school uniforms.
Do you remember the last time you wore your high school uniform? Neither do we honestly! It was definitely awhile back.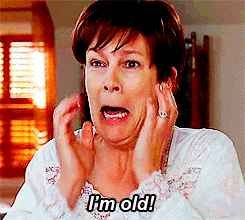 Comparative to students in America, we Malaysians who attended public schools had strict uniform dress codes to adhere to, and so did other students across Southeast Asia (SEA).
Each country actually has a number of varying school uniforms due to some being from international schools, different uniforms used for different occasions and some countries actually don't even have a standardized dress code across ALL schools. But we've picked out the most common public high school uniforms form each country we could find.
If you're curious to see what our neighbouring countries donned on the daily for secondary school then just keep on scrolling!
1.Brunei
First up we have Brunei!
In government run Brunei schools, Muslim girls frequently don a white baju kurung with a plaid-patterned kain and white hijab.
The boys' full uniforms frequently include a traditional songkok, and while some schools prefer to wear white shoes, most wear black shoes. But again, the uniforms vary between specializations of schools, whether it's an international or public secondary school.
In general though, whether you're Muslim or not, your school skirt length is usually long in Brunei.
2. Cambodia
Next up, we have Cambodia.
Boys in high school typically wear long, dark-colored trousers while the girls wear long black skirts though some schools allow shorter ones to be worn as well.
Both short sleeves and long sleeves are options for the white shirt worn by both genders. On the left side of the shirt, name tags and school badges are compulsory to be worn for high school students.
What's interesting though is that the students in Cambodia can opt to wear their own style of shoes, with not much regulations restricting them on that part!
3. Timor-Leste
One of the more culturally unique designs of school uniforms, Timor-Leste recently announced that they will incorporate the Tais motif.
Tais is Timor-Leste's traditional handwoven textile and is special as the differing colours convey a unique cultural identity and social class of the nation's many ethnic groups. Tais is created from cotton that has been naturally dyed with plants and the intricate process is typically reserved for women, who pass on their knowledge to the next generation in their villages.
It's pretty cool how this country's high school uniform motifs are also listed under UNESCO's Intangible Cultural Heritage in Need of Immediate Protection! What better way to preserve it then immortalizing it as school uniforms right?
4. Indonesia
In Indonesia the grey coloured uniforms worn by high school students is said to represent a student's independence and purity.
Students are usually told to wear neckties but these vary among public schools, the hue and sewing pattern of these neckties also may differ.
The school badge, which often goes on the right sleeve and on the front right part of the shirt will include the school's name and location. Other schools include the school's insignia as a lapel or breast pin.
What's unique about Indonesian schools is that simple jewellery for girls, such as watches, earrings and bracelets are typically acceptable. Our Guru Disiplin would have a fit if we did that here! 
5. Laos
Laos also uses a unique pattern motif at the hem of the girls' skirts called the Sinh. These patterns are unique to the region of Laos and are usually only worn by girls.
Other parts of the uniform are more typical like a white long sleeved shirt and a necktie that is determined by the school. The boys wear similar tops as the girls, with plain black pants and the school badge is usually placed at the necktie and on left sleeve of the shirt.
6. Malaysia
Malaysia's public high school uniforms are simple and the only school uniform that incorporates a striking blue colour. Girls wear white blouses with blue pinafores or the traditional baju kurung with matching blue kain while boys wear white dress shirts with dark green pants.
It's a no-fuss look! But we do wish the material it was made out of were a bit more airy to suit our increasingly hot climate.
7. Myanmar (Burma)
In Myanmar, both genders usually wear the same type of secondary school uniform with a colour code of long sleeved white shirts and green bottoms that are typically a type of kain. Nowadays, schools have incorporated the use of pants for girls too but they still stick to green coloured bottoms!
Myanmmar students are also allowed to wear sandals to school. How comfy is that!?
8. Philippines
In the Philippines, secondary school boys wear white polo shirts with black slacks while the girls wear a checkered patterned skirts and ties.
But this nation has declared that school uniforms are no longer mandatory to accommodate for students that cannot afford them. If only that option was available for our Malaysian students as well!
9. Singapore
Singapore has varying school uniforms too. Boys typically wear shirts and shorts while girls wear blouses and skirts. Unless otherwise specified by their school, all boys and girls usually wear white socks and white shoes.
Most schools in Singapore like to ensure their uniforms differ from each other so they vary in terms of design to fit the specification of school (like sports schools etc.)
10. Thailand
In Thailand, high school students wear a uniform that consists of a white shirt and a dark blue skirt or black pants. The shirt is usually adorned with a school emblem or patch and students are required to wear black shoes with white socks.
This simple yet elegant uniform reflects Thailand's emphasis on modesty and respect for tradition.
11. Vietnam
Last on our list is Vietnam. Most schools in Vietnam require uniforms, although the requirements vary depending on the institution and locality.
The white áo dài is a traditional uniform for high school girls in Vietnam, however most schools in Northern Vietnam only wear it during big events or ceremonies as wearing it on a daily basis can be uncomfortable.
Many schools (private or well-known public schools) have their own uniforms, which frequently replace pants with skirts for girls and incorporate ties or vests.
While public high school uniforms across Southeast Asia may differ in style and design, they all serve the same purpose – to promote discipline and unity among students.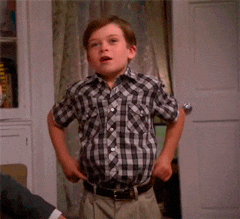 So the next time you see a student in their school uniform, take a moment to appreciate its significance!
What other SEA related topics would you like for us to cover? Leave your suggestions in the comment section. 
Also Read: Get to Know the 10 Delicious Cendols of South East Asia!