RM676mil of Cocaine & Ketamine Seized by PDRM in Biggest Drug Bust in M'sian History
We've all seen our fair share of drug busts but this case that just happened Sunday (18th August) is the biggest in Malaysian history, reported The Star.
Following a tip-off,  the Customs Department's narcotics branch and Bukit Aman's Narcotics Criminal Investigation Department organised a joint operation to raid a shop lot at the Alam Jaya Commerce Centre in Puncak Alam, Kuala Selangor at 4.30pm.
They found 11 sacks of what is suspected to be ketamine, which altogether weighed around 500kg.
2 suspects then led the team to another shoplot in Section U5, Subang Pelangi, Shah Alam, at 9.20pm.
There, they hit the jackpot where they found 3,230 compressed packs which weighed around 3.23 tonnes, containing what is believed to be cocaine!
The street value of 1kg of ketamine is RM60k while it is RM200k for 1kg of cocaine. Dayummm…
Altogether, the estimated value of the drugs that were seized is around RM676mil.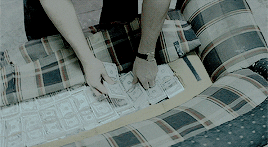 Customs director-general Datuk Seri Paddy Abd Halim said that this is the biggest drug bust in Malaysian history, and they expect to divulge more information in a press conference on 23rd August (Friday).
The case is being investigated as drug trafficking under Section 39B of the Dangerous Drugs Act 1952.
Woah, that sounds like an episode from Narcos. Good job to the raid team!
Also read: Unemployed M'sian Brings 6yo Stepson to Meth Smoking Session To Fool Police