Police Launches Manhunt for Jamal Yunos Who Has Escaped for Over 21 Hours
Uh oh, someone is in trouble! According to a report by The Star, Red Shirt leader and Sungai Besar Umno division chief Datuk Seri Jamal Md Yunos has escaped police custody while he was in the hospital. The police have since launched a manhunt called Ops Tutup to find him and once more, Malaysians are reaching for their popcorn.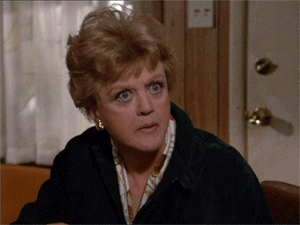 Jamal, 48, was charged with committing public nuisance by breaking beer bottles with a hammer and causing disaster, danger and public nuisance. This stunt took place in front of an exit gate of the Selangor State Secretariat building at 10.15am on Oct 5, 2017.
He was under police remand at the Ampang Puteri Specialist Hospital's premium ward after being charged there with three offences on Friday (May 25). Selangor CID chief Senior Asst Comm Fadzil Ahmat said bail was set for RM3,000 for each offence.
"However, before the bail was processed, he went missing," SAC Fadzil said. He was accused under Section 290 of the Penal Code, which carries a fine of up to RM400 if convicted. Jamal pleaded not guilty when the charges were read out to him and claimed trial.
His lawyer Mohd Nasir Yusof asked for RM2,000 bail while Deputy Public Prosecutor Megat Mahathir Megat Tharif Afendi offered bail of RM4,000. The magistrate then set bail at RM3,000 pending mention on June 8 at the Shah Alam magistrate's court.
After his disappearance, his lawyer has urged him to turn himself in. "We failed to locate him to complete the process yesterday (May 25) afternoon," said lawyer Datuk Mohd Imran Tamrin in a statement given to The Star on Saturday (May 26). He said that while the legal team were assisting Jamal with the bail process over charges which were read to him at the hospital in the morning, they realised he had left the ward before it was completed. Eh, thought he was hospitalised?
Mohd Imran added that he was brought to the Ampang Jaya police headquarters to assist the police in locating and completing the bail process. He believes that it was probable 'miscommunication' between the legal team and Jamal over the process as this is the first time he has been charged outside the courts. However, this is not Jamal's first run-in with the law.
"I also believe that there was no intention to commit any crime, including running away from custody. I worry that he might have been under some trauma or felt pressured as this is a new situation for him," he added. At the time of writing, Jamal has been missing for more than 21 hours.
Strange that he suddenly just ran away like that! 
Read Also: Jamal Yunos Charged for Being Public Nuisance in Smashing Beer Bottles Stunt