Pilot Reveals Safest Seats In Airplane That May Actually Save Your Life In The Event Of A Crash
Everyone loves travelling, until they look at their bank account and think twice about doing so. However, for some, it's their fear of flying because, in their minds, it's a few hours of being trapped inside a metal tin can. Also, it doesn't help when we hear of horrifying plane crash stories. Well, what if you can find out which seat in the plane is the most protected and may actually save your life if (or when?) a plane crash happens. Where could this magical seat be……..
A pilot told Tribun News that there are indeed such seats in an aeroplane that may help to save your life in case of an emergency. These golden seats are actually located near the wing of the plane.
"Structurally, the wing of the plane is the strongest part of the plane. It's supported by strong metals which is then combined thus making it the safest spot no matter if the plane lands on water or land!"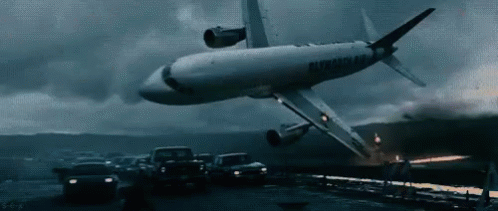 The pilot further explained that if a flight were to make an emergency landing, the tail of the plane will hit the water first and the middle part will last the longest. This theory was proven through a documentary called The Plane Crash from 2012. In the documentary, a Boeing 727 equipped with cameras, sensors and test dolls flying at a speed of 140 mph crashed into a desert in Mexico. The footage showed how the front portion of the plane completely split into two while the middle and end portion remained intact.
Well, you know what this means? No matter how rich you get, always fly economy as in the case of an emergency, the first ones to go will be the first-class passengers! 
Also read: Man Who Worked As Cleaner Is Now An Airline Pilot After 24 Years of Hard Work, Inspires Netizens