Photos: Thai People Are Finding Creative Ways To Carry Their Shopping Without Plastic Bags!
The Earth doesn't need more plastic. Like, literally we don't need more plastic, because we're dumping so much of it away. In fact, it is reported that we dump almost 14 million tonnes (14,000,000,000 kg) of plastic waste into the ocean every year.
So some countries have already taken their first baby steps towards helping the environment heal, and a big part of those small steps includes the banning of single-use plastics, such as food containers, straws, and an Asian household staple and favourite: plastic bags. And no, life in plastic really isn't fantastic.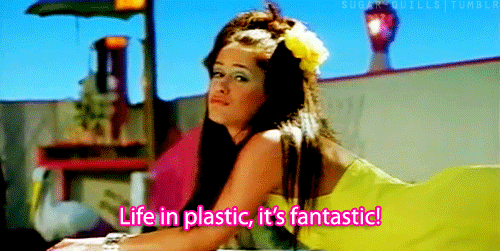 One of the biggest participants in this movement is Thailand, which has banned the use of plastic bags in all major stores across the country. So with no plastic bags at hand, some of the locals have resorted in some pretty interesting ways to carry their shopping around. Don't believe us? Just check out this viral Facebook post!
In this series of photos uploaded to Facebook, we can see how the Thai locals have adapted to this new ruling by the government in some pretty unusual, but also pretty creative ways.
No plastic bag? Just use a wheelbarrow. Can fit even more stuff. Duh.
Or maybe you just baru habis dobi and have a laundry basket to spare. You can use that too!
You remember those clothes organisers you can buy from those RM5 Japanese stores? Yeah, now they have a new function.
One thing is for sure though, it seems that pails are a very popular alternative to the usual plastic bags!
And now, the laundry baskets seem to have made a return. This time, one man even styled it with some straps to use as a backpack! How creative!
The viral post has since garnered a lot of attention from netizens, with many people praising these folks for their incredibly ingenious, if not somewhat hilarious ways of carrying around their shopping without those pesky plastic bags.
In any case, we're glad to see that people are really taking effort into trying to kick the habit of using single-use plastics, especially plastic bags. It's wise to always remember that every little bit really does help the environment, so do your part today!
Also read: Starting Jan 2020, Major Retail Stores in Thailand Will Stop Providing Plastic Bags