Motorist Causes Accident & Criticised For Being Careless, But He Was Actually Chased By A Dog
We've seen quite a growth in the dashcam footage trend. Many people are starting to install dashboard cameras in their cars so that they can showcase footage of bad drivers online.
This can be a good thing as it helps the authorities to track down dangerous drivers who are risking the lives of others on the road. But, sometimes, the footage you see isn't really just as simple as that.
The KAMI Pengguna JALAN RAYA Facebook page recently took to their profile to showcase an accident that happened when a motorcyclist rushed out of junction onto a main road.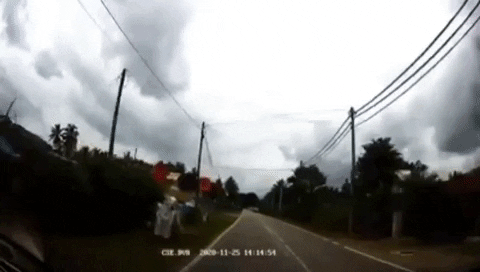 They wrote, "The motorcyclist came out of the junction so quickly and carelessly."
Many were quick to judge and took to the comment section to criticise the motorist.
This comment reads, "Serves the motorcyclist right. Maybe he always rides like that. His luck is bad this time around. Congratulations."
This comment goes, "Why would you ride so quickly at a kampung road?"
But, it turns out, there's more to the story than meets the eye.
As according to The Animal News, the motorist in the video was being chased by a dog and was trying to escape from it. In the video, a dog could clearly been seen right at the heels of the motorist and stopped chasing him right as he crossed the junction.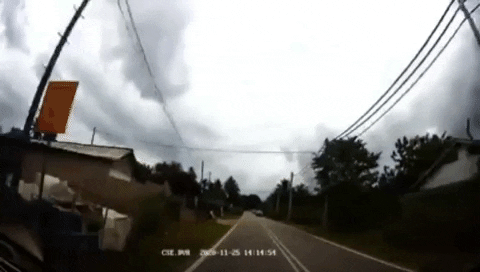 Though, it was ridiculously dangerous for the man to zoom out of the junction like that, and he is definitely at fault, but it is also understandable to be afraid of a dog that is chasing you.
We genuinely hope that the authorities and the driver of the car involved in the accident takes it easy on the man.
And don't get us wrong. One dog's bad behaviour should not warrant cruelty to all dogs. Do allow the authorities to humanely handle any conflict between strays and the community.
What do you think about this? Let us know in the comment section. 
Also read: PDRM Investigating Officer After Video Caught Him Allegedly Kicking Foreign Worker