In Thailand, you may not want to piss your special someone as you may actually find out the meaning of castration. 
A Thai male recently made international news because a woman pulled a hunting knife on him.
According to Mirror, it was found that the pair are married and the guy went out drinking. Funny thing is he reportedly did not tell his wife.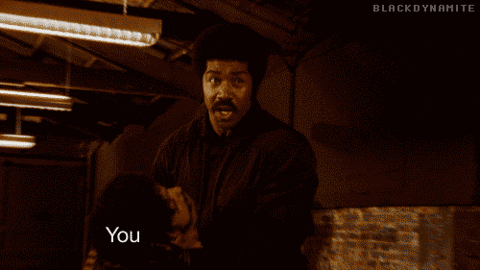 He also must have been drinking a shit tonne, because he did not show up at all that night. His wife who was very worried frantically searched for him high and low in the streets of Bangkok.
The man was only spotted the next morning at a hawker stall having breakfast and nursing a hangover. The obviously furious wife got out of a Hilux pickup truck she was in to confront her husband.
What made the whole thing scary even for onlookers was the fact she was wielding a 10″ kukri!
Source: Off Grid Web
He was obviously still very dazed as he dawdled and couldn't reach for the knife to calm the situation. His wife proceeded to hit him repeatedly using the flat part of the blade.
The wife even had to threaten the man with her knife before he's willing to listen to her by getting into the car.
The video clip, which was posted to LiveLeak by an onlooker garnered massive traffic, even in western media outlets.
An onlooker was quoted as saying the following;
"The woman was very, very angry …  From what she said to him, it looked like he had been out all night partying without telling her"

"She wasn't messing around. She told him to get in the car and get home … It's actually a bit scary that she was driving round with a knife then waving it in the street."
Watch the video below:

So guys, next time you don't go home, at least remember to report it to your girlfriend or wife lah. We don't want someone to be wielding a parang in Malaysian streets next.