Purchasing tickets is the first step towards seeing your favourite artistes performing live, but what happens when the event you bought tickets for (and are waiting eagerly for) gets postponed without much of an outcome?
Speculations of WKND Fest being a scam
In 2019, when WKNDFEST Vol 1 KPOP Edition 2019 was first announced, a lot of Malaysians were skeptical about the event.
Besides that, as someone who has been following up with the Fyre Festival and Tanacon incident, this is exactly how it was like. They bring up the hype and all with instaworthy and value for money packages but it ended up being disasters. which I sincerely hope doesn't happen.

— juney ❤︎ (@CoupsPlanet) April 19, 2019
It was dated to be held on 30 August 2019 at Axiata Arena. However, after numerous issues, it has been postponed until now (close to what was supposed to be its one year anniversary).
The people behind World Wonder Fest Sdn Bhd (World Wonder Fest) issued an apology on 19 August 2019.
We would like to deeply apologise to all of our ticket buyers, fans and performers for this postponement. We are truly sorry. pic.twitter.com/VxonQ8g3PQ

— W K N D F E S T (@wkndfest) August 19, 2019
In the statement, they blamed their co-organisers for being negligent with getting the necessary permits for the festival.
"The main reason for this postponement would be due to the fact that we put so much trust in our partners, which left us very disappointed in the manner in which things were conducted," they wrote.
"We are a new concert promoter, and we entrusted an experienced company to run the artist bookings and to get us the top lineup for our first festival. However, there were numerous delays, excuses and negligence on their end which we were not able to tolerate. Issues such as approvals and permits for this festival are an ongoing concern that ought to have been resolved months ago."
Malaysians claimed it was a 'scam' since the start
Many Malaysian fans of the artists scheduled to perform as well as those who had bought tickets took to the thread to express their anger.
Wkndfest is cancelled?

The organizer is fishy from the beginning, but there are still people who actually bought the tickets, good luck getting your refund. It will give bad reputation to our country too, so I wouldn't be surprised if k-idols skip malaysia again in the future 🙂

— ☾ (@got7inspired) August 19, 2019
Slander and legal suits
One of the partners mentioned is none other than Malaysian event giant, The Live Scape Group (Livescape). Livescape reached out to WORLD OF BUZZ to let us know what happened since the final postponement as shared by World Wonder Fest, and yes, a lawsuit is involved.
Members of the event industry had collectively joined forces to press charges against World Wonder Fest and WON a breach of contract suit as per the decision made by the Kuala Lumpur High Court.
"They (World Wonder Fest) claimed they were 'bullied' by a business partner and pinned their incompetence on a poor working relationship between its organisers and the business partners who helped in setting up the event. They mentioned that they were also "ill-advised, instructed, and bullied into making decisions" while falsely claiming negligence on their business partner's end," Livescape told us.
Payments were not made, leading to the event's failure
As part of the agreed terms, Livescape shared that World Wonder Fest has yet to make several payments to Livescape. This includes:
A balance 50 per cent artiste booking fee
50% of the production cost of WKNDFEST VOLUME 1
50% of management fee
Remaining balance of production cost and management fees
Besides Livescape, others who have stepped forward to make a report against the first-time organiser includes a freelancer and a production veteran who both have yet to be paid for the work that has been done.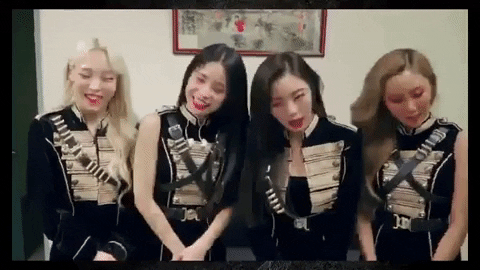 How to verify if an event is legitimate or not?
With all that being said, you're probably wondering how you can check on the legitimacy of an event before purchasing tickets, right? Well, the Arts, Live Festivals and Events Association (ALIFE) can help you with that.
"Fly-by-night promoters ruin the image of our industry. As someone who supports and advocates the event and live music industry, I find the modus operandi of intentionally creating and cancelling events unethical, perhaps even criminal. I urge suppliers, artistes and ticket purchasers to check with ALIFE to verify a producer's legibility before engaging with them, and those who are affected, to come forward with their complaints so we can monitor them in the future," said Rizal Kamal, the president of ALIFE.
Now more than ever, Malaysia needs live music events (especially local ones!) to help bring people closer together (while adhering to physical distancing rules) and give them a release from all the stress and depression that came with the lockdowns.
Let's stand together to support legitimate event organisers who are doing their best to ensure that we get to see our favourite local and international artistes live.
"As live event organisers, we have always strived in bringing world class artistes to Malaysia and we take pride in curating world class experiences for our attendees. We're thankful for the Malaysian authorities for stepping up and letting our voices be heard. Their decision to support us is one that will protect the live events industry, and I hope this decision will encourage others to speak up for their rights as well," said Group CEO of The Livescape Group, Iqbal Ameer.
Stay tuned for more updates.
Also read: The UK Just Held The World's First Physical-Distanced Concert & We're All For It