Malaysian Ministry Say Women Should Use Doraemon Voice to Ask Husband For Help For a Peaceful Home
I don't know if you've noticed, but The Ministry of Women, Family and Community Development (KPWKM) have been publishing some considerable sexist and gender stereotypical postings on their social media pages lately, and I'm not the only one that thinks so.
For example, the KPWKM took to their social media pages to showcase ways on how women can contribute to creating a peaceful home environment during the Covid-19 outbreak and Movement Control Order (MCO).
They wrote, "The happiness of a household is not one person's responsibility but is formed through a family that is built together."
"Avoid fighting or insulting your spouse, ensure to compromise and have mutual respect for each other."
"The KPWKM is taking the opportunity to advice all Malaysians to control your emotions whether or not it is inside or outside the house."
Women are told to speak to their husbands with pampering and 'humourous' words
Even though they clearly mentioned that building a happy household is not a particular person's responsibility, the images they shared told a different story as women are being told to speak to their husbands with indulgent, pampering and 'humourous' words and voices while asking for help with chores, to avoid domestic arguments.
This one reads, "If you see your spouse not helping with the housework, avoid insulting them. Ask for help and tell. Sometimes our spouses need to be 'told' of their duties, only then they'll know what needs to get done."
The advice given reads, "When you see your spouse doing something that contradicts what you want, avoid chattering. Use humourous words like 'This is how you hang the clothes, sweetheart' (impersonate Doraemon's voice followed by a flirty giggle)."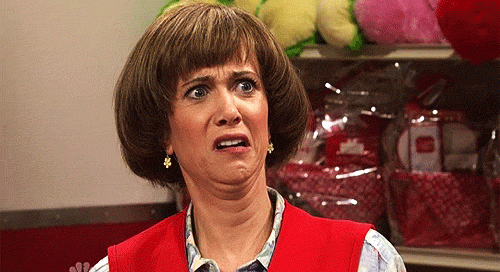 Considering the fact that most of us girls have full-time jobs as well, it's only normal for spouses to know how to do chores properly, let alone having to ask them to help.
Women asked not to wear 'house clothes' and put on make up when working from home
You read that right. That's a poster they actually put out.
In fact, some netizens were so baffled by the 'advice' given that they were unsure if this entire thing was a joke.
In fact, even the guys are voicing up against the KPWKM's posting.
Considering the fact that there are so many women (and men) suffering from domestic abuse during times like this, governmental departments such as the KPWKM is supposed to assist and help people in need, not give them ridiculously back dated 'advice'.
We genuinely hope that the KPWKM steps up their community outreach programmes and seriously look into coming up with smarter social media content.
Their posting has since been deleted.
Seriously, any wife that needs to put on a Doraemon voice to get their husbands to help out around the house should just get a new husband.
Also read: Viral Pictures Show Malaysian Hotels Using Lights To Display Sweet Messages During MCO