Lembah MP Who Made Comment About Old Wira Finds Out REAL Story & Pays For Driver's Eye Surgery
Looks like everything isn't always what it appears to be. While those in the public eye should always be cautious when making statements on their personal accounts, people should remember that everybody makes mistakes. And as long as your apology is genuine, all should be forgiven, right?
Recently, a Lembah Pantai MP received backlash from netizens for making an insensitive tweet about a broken down Wira on the road using his Twitter account. If you haven't read that article, you can do so here.
Now, the MP has released a statement on his Facebook detailing his apology and the active efforts he took to ensure that his supposedly "harmless" tweet wasn't misunderstood.
"On September 8th, I tweeted about a car that didn't seem safe to drive. Unfortunately, my tweet has been misunderstood. Some even took the opportunity to slander me, saying that I looked down on low-income groups."
The MP was referring to a Twitter user who called him out for insulting her 'friend'.
That is my friends car. He works as grab food driver and takes care of his parents.

We know YB gaji is very high, but pls dont laugh at other peoples poverty, YB. https://t.co/3Gdvw3zCV2

— Riza Tan (@RizaTann) September 8, 2019
"At that time, I was willing to apologise and not let things get out of hand on social media. I also felt that if the driver really needed help, I would try and provide. But I didn't know how to contact him."
However, after reaching out to a few sources, MP Fadzil managed to get in contact with the owner of the Wira himself to clarify the situation.
While the driver initially didn't want to meet with the MP given what he said about his car, he finally came around and contacted Fadzil to hear him out.
And that's when the real story emerged.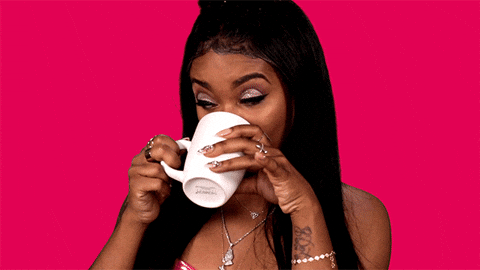 "His name is Yap Chi Hoe. He is 39 years old and lives in Klang. His parents are no longer alive and he works as a lorry driver (not a Grab driver), and he loves animals."
The driver said he didn't know anyone by the name of 'Riza Tan', the Twitter user who called the MP out for attacking her 'friend'.
"Mr.Yap said he got into an accident on the highway and was hit by a lorry from behind. He was waiting for a tow truck but decided instead to keep driving despite the condition of his car because he was already late for a meeting."
From their conversation, the MP could tell that the poor driver had issues with his sight which might've caused the accident to happen in the first place.
Fadzil then took it upon himself to ensure that this eyesight problem was fixed. He contacted Pantai Hospital Kuala Lumpur and managed to get Mr.Yap a laser eye surgery upon finding out that one of his eyes had 'chronic retinal detachment'.
Thankfully, the surgery was successful and Mr.Yap returned home safe with fully functional eyes!
"I believe that the condition of his eyes will improve and he'll now be able to build a better life for himself."
While Mr.Yap's Wira was completely wrecked, the MP has assured the public that the insurance company will cover the expenses fully.
Looks like we can never really judge before knowing the full story. What do you guys think about MP Fadzil's apology? Let us know in the comments below!
Also read: Lembah Pantai MP Makes Rude Comment About Old Proton Wira, Apologises After Receiving Backlash