KL's Chow Kit & Sabah Rank Top 30 On New York Times' "52 Places To Go In 2020" List
As a country of diverse cultures, ethnicities and most importantly, food-it should come as no surprise that Malaysia made it to this prestigious international listing!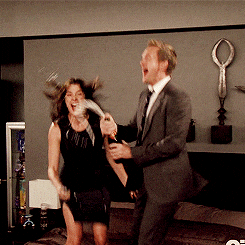 Recently, the widely-read and esteemed US paper, the New York Times, released their annual list of the "52 Places To Go in 2020", and we're proud to say that TWO states in Malaysia clinched spots in the top 30 range.
The listing is a pretty big deal as according to Malay Mail, it's seen as an "influential travel advice guide for globetrotters in highlighting small, often-forgotten places in the world that spurs tourism."
Our reigning capital city of KL clinched 20th place on the glorified list with Chow Kit making an impressive debut as "an underappreciated neighbourhood [that] receives a dose of fresh style and energy." It goes on to recommend visitors of unique places to eat amidst the hustle and bustle of local and international crowds that flood the busy streets of KL everyday.
But it's not Malaysia if we don't acknowledge our family on the other side of the South China Sea. Just eight places below KL is the beautiful home of many Malaysian wildlife species, Sabah!
In fact, the New York Times states that "Sabah's biggest draw is the chance to see endangered orangutans in the wild." Described as a "biodiversity hotspot that offers diverse experiences while still being largely off the tourist map", Sabah clinches 28th place on the listing for the various activities available to locals and tourists alike.
"Adrenaline junkies can climb Mount Kinabalu and go diving with sharks off the Semporna coast. Beach lovers should head to Gaya Island, a short ferry ride from the capital Kota Kinabalu."
We're so proud of Malaysia for making its name known across international waters. Let's keep up this reputation, hopefully we'll see more states on that list soon! Share this with someone you'd like to take along when you travel to these two places. 
Also read: These 6 Places in Ipoh Are So Pretty, They're Featured in The New York Times!