Keeping fit and staying in shape is something many of us strive for. Unfortunately, for many, the perfect summer bod is something that often remains just a dream. Well, if you're tired of complaining about your unhealthy lifestyle, why not pick up a new workout routine that can help you stay in shape? Some popular ways to do so are by jumping and jogging, but the question remains: which is better and more efficient at keeping us in shape? Find out below!
1. The million dollar question: Which one burns calories faster?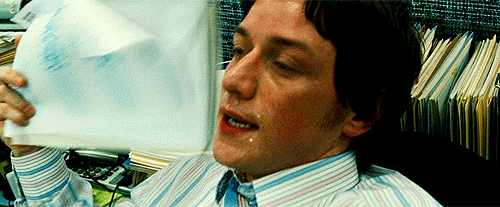 JUMPING
Jumping is often seen as a much simpler cardio activity compared to jogging BUT did you know that jumping actually burns calories faster than jogging?! Try jumping on a trampoline and jogging for five minutes each. You'll realise that you start to perspire and feel exhausted much faster when you jump, compared to when you jog. This is simply because your body engages muscles in your arms, legs AND core while jumping and this, in turn, causes your body to use up more energy and burn more calories.
JOGGING
While jogging may seem like a strenuous activity, it actually engages much less muscle than jumping. Jogging mainly focuses on your leg muscles. The less muscle you use, the less energy and calories your body would need to burn to keep you going.
To put things into perspective, if person A jogs for 60 minutes while person B jumps for 60 minutes, person A would burn over 300 calories while the jumper would burn approximately 1,000 calories. That's a huge difference! Jumping burns over three times more than jogging wei!
2. Which is safer and more of a low-impact activity?
JUMPING
Contrary to popular belief, jumping is actually a lot safer than running or jogging. If you work out, you'd know that every single thing you do, from breathing to body posture, even the way you bend your knees, can be done wrong and this could lead to serious, long-term injuries.
For jumping, on the other hand, it's actually quite hard to get it wrong. When you jump on trampolines, for example, every time you land, the trampoline actually absorbs almost all the impact, regardless of your weight or size. Also, your body is more often than not in a straight, upright position automatically when jumping; you would also tend to land on the middle of your feet rather than on your heels, this helps spread the impact and energy more efficiently throughout your body, thus making it much safer and a lot harder to hurt yourself. Unless of course, you trip and fall lah. 
JOGGING Jogging, on the other hand, requires a much harder surface, meaning the force or impact on your body is much greater. In fact, the heavier you are, the more strain you'll be placing on your knees and joints. And although jogging may seem like a very thoughtless activity, there are countless ways to do it wrong and injure yourself. Here are just some things you need to take note of while jogging:
You must land on the middle of your foot (NOT on your heels) and roll through to the front of your toes – landing on your heels will put a lot of strain on your knees
Your shoulders need to be levelled and posture needs to be straight (DON'T lean forward or backwards)
Your arms should be at a 90-degree angle and NOT held up to your chest (this can lead to tightness in the neck and shoulders)
Your feet must always point frontwards, not inwards or outwards
If you aren't able to do any one of the above, you can end up causing permanent damage to your joints and muscles over time.
3. What about when it comes to strengthening your legs and overall physical strength?
JUMPING
Because jumping is a workout based on gravitational pull due to the up and down motions, the muscles in your body have to do more work in a vertical motion as well as against gravity. This helps to build stronger legs and it's also great for your overall physical strength. Let's not forget much more toned muscles too! Jumping also strengthens the joints and ligaments and helps you avoid arthritis, even osteoporosis. Yaaas!!!
Additionally, jumping is a full body workout, especially on the core or abs because core strength is required while jumping to maintain balance, control coordination and also lift the thighs!
JOGGING
While jogging does strengthen your legs too, it's more of a horizontal motion type of activity, meaning your muscles won't have to work as hard as compared to jumping. What's more, running is mainly focused on the leg muscles and there's a higher chance of getting injured from jogging too much as opposed to jumping.
4. Which one can better detoxify the body and strengthen your immune system?
JUMPING
The unique thing about jumping is that it can stimulate the lymphatic system better than any other workout routine. And in case you didn't know, the lymphatic system is a network of tissues and organs that help rid the body of toxins, waste and other nasty stuff. It functions mainly to transport lymph (a fluid containing infection-fighting white blood cells) throughout the body.
The up and down motion that takes place while jumping is actually the most effective to stimulate the lymphatic valves. So, the more you jump = the better the flow of lymph throughout your body.
JOGGING
Long story short, jogging does not stimulate the lymphatic system, as well as jumping, does.
Sooo, which is better? Jumping or jogging??
We don't know about you, but it looks like jumping definitely takes the cake here! Just to recap, here are some of the benefits of jumping that jogging doesn't offer:
It burns calories faster
It's safer and almost impossible to do it wrong (in terms of form and technique)
It's a low impact sport
Strengthens your arms, legs and core
It stimulates the lymphatic system and helps strengthen your immune system
So, now that you know the benefits, make sure you start clocking in some hours on the trampoline!
And in case you don't have a trampoline at home or you're not a fan of skipping rope, you could consider checking out Jumping Fitness!
This mini trampoline based fitness provider is a comprehensive fitness programme designed to maximise the health benefits of rebounding. Basically, you get to workout on trampolines! So fun! Jumping Fitness comprises a combination of traditional aerobic steps, dynamic sprints, and "power sports" elements, which ensures that the whole body is strengthened. And yes, you will be guided by certified instructors!
Interested? Good news! Jumping Fitness is actually giving away 35 FREE one-month unlimited passes worth RM400 each to our loyal WORLD OF BUZZ readers!
All you need to do to stand a chance to win is:
Share WORLD OF BUZZ's Facebook post of this article
In the caption of your post, tag WORLD OF BUZZ and Jumping Fitness Malaysia
That's it! 35 winners will be chosen and each winner is entitled to one pass. Giveaway ends 21 November 2018.
Additionally, in conjunction with their 2nd anniversary, Jumping Fitness is also hosting an outdoor Jumping in the Park session if you want a taste of what it's like to work out on trampolines. Deets below:
Date: 25 November 2018
Venue: Bukit Jalil Recreation Park, KL
Price: RM40
Get your passes here: Jumping Fitness Malaysia
Wanna know more? Check out their website here!