Here's What M'sians Must Know If They're Overcharged For 'Chap Fan' & What To Do
For those of us working or even schooling, very often our go-to lunch would either be "chap fan" (mixed rice) from the Chinese coffee shop or "nasi campur" from the mamak store. Why? Because cheap mah! In fact, they're usually the cheapest options available.
However, I'm sure you're aware of cases where these supposedly cheap eateries charge sky high for a simple plate of rice with meat and vege. But, is there anything you can do about it? Well, before we get to that, here're some things to take note of:
First of all, it's actually illegal for shop owners to mark up food prices and make unreasonable profits
According to asklegal, it is written in the Price Control and Anti-Profiteering Act 2011 (PCAPA) which prohibits insane prices and unreasonable profits. In fact, foods and beverages are price-controlled items under this act. Anything from eggs, vege, oil, spices to rice grains and prepared foods cannot be used to make huge profits from.
For example, if the price of sugar were to increase another RM0.10 per KG tonight, shop owners cannot suka hati increase their teh tarik by a whopping RM0.20. This is far too much for a mere RM0.10 per KG increase, and would give shop owners much too big a profit!
Prices of food should always be displayed and must already include tax
In section 8 and 9 of the PCAPA, not only are prices meant to include all government taxes, duties and other charges, the prices should also be on display and easy to read! It is actually an offence not to do any of this! So next time the auntie or uncle doesn't display the food prices, make sure you let them know it's an offence, or at least ask them for the price before hand!
So how much can traders actually mark up for profit?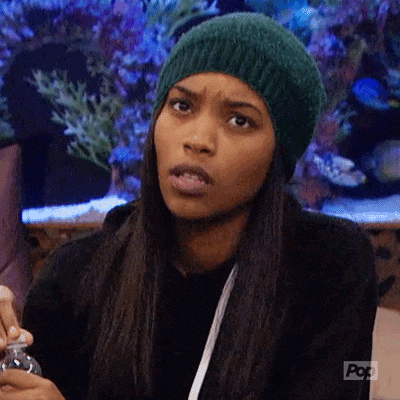 Unfortunately, the Mechanism to Determine Unreasonably High Profit for Goods does not specify the profit limit. It just keeps traders from charging you an extra RM0.20 for teh tarik when the price of sugar only increased by RM0.10 a KG.
However, there is a particular calculation used to calculate the maximum percentage of profit on an item at the beginning of each year. So even if costs increase and traders increase price, they cannot go above the mark-up percentage set for that year. Calculations are as below:
Now that you know how to calculate the mark-up percentage, don't let traders cheat you again!
So back to the main question, what can we do if we're charged sky high for 'chap fan', can I NOT pay ah?
To put it simply, it really depends.
As a general rule, when two individuals form a contract, like trading food for Ringgit, there must be something between them known as consensus ad idem. This means both parties agree on the same thing, with the same understanding.
However, when buying 'chap fan', there is often no agreed-on price between you and the seller, that means there is no contract. In this case, you'd either have to try negotiating or simply walk away without your food–and that's IF you haven't started eating.
Then what if I finish eating already and the bill for my 'chap fan' is overpriced?
At the mamak or places that sell nasi kandar, more often than not, the waiter only calculates our bill halfway through our meal. How like that?! 
Well, good news! We as consumers are actually protected by the Consumer Protection Act 1999; where in section 36, it states that consumers are NOT liable to pay the supplier more than the reasonable price of goods.
There's a catch though. "Reasonable price" depends on the circumstances, or unless the price is fixed by law. Even RM100 can be thought of as reasonable if the owner's cost was really high to begin with. 
So before you dig into those giant prawns or fried fish, it's best to ask how much they charge first!
At the end of the day if you really were charged an unreasonably high price, you can choose to lodge a complaint
If you feel like a shop may have taken advantage of you and charged you way too much, you can bring this issue to the Ministry of Domestic Trade, Co-operatives and Consumerism (KPDNKK). Here's the many ways you can lodge a complaint:
Make a report at any KPDNKK office
Call the 1Malaysia One Call Centre (1MOCC, 03-80008000)
Call the Information and Strategic Operations Movement Center (PIGOS, 1800-886-800)
Email [email protected]
SMS your complaint to 15888
Unfortunately, more often than not, we would either forget about the whole thing or not bother negotiating with the shop owner at all, and that shouldn't be the case! Make sure you ask for the prices to be displayed, negotiate, or lodge a complaint!
Practice your rights, people!
Also read: Woman Eats 'Healthy' Japanese Noodles Only to Have Stomach Grow 5 Times Bigger