Here's Why Malaysians Are Moving From Shopping in Malls to Shopping Online Instead
There is no denying that shopping malls are slowly dying in Malaysia. In a report by The Malaysian Insight done earlier this year, there were several factors as to why Malaysian malls are receiving less foot traffic, listing online shopping as a main competitor. It is prominent that more and more Malaysians are choosing to shop online instead of going to a shopping mall and here's a number of reasons why.
1. We can shop from the comfort of our own homes
Forget the hassle of dealing with parking and crowds when you go to a mall. You can make your purchases in the comfort of your own bed, couch, toilet, literally anywhere!
2. It's easier to compare prices and reviews before deciding on a purchase
Because we want to get the best value for our money, we tend to compare the prices of what we're buying. This can be very troublesome when you have to go from store to store in order to do so. With online shopping, everything is laid out in front of you. Not only that, you can even read up on some of the reviews of previous customers to know if it's really worth buying.
3. We don't have to wait for sale season to get discounts
The best part about shopping online is the amount of great deals you're likely to find on a weekly basis. There are also special discounts that are only offered to online (and app) customers too! No longer do we have to wait for the festive season or mega sales to get great deals and discounts!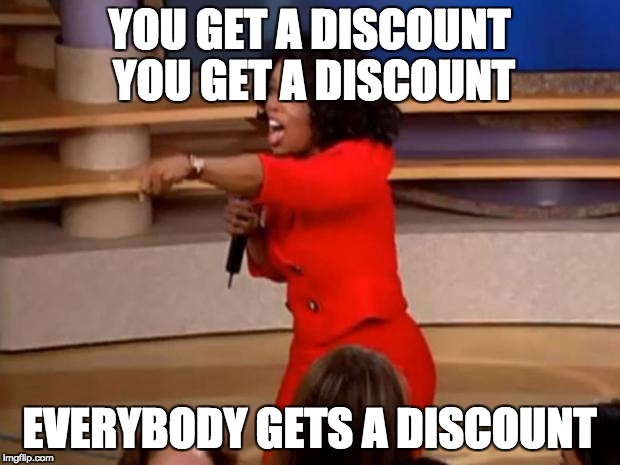 4. We can shop for items that aren't available in Malaysia
With the internet as your shopping centre, you can also order items that are only available in overseas countries and have them shipped to your doorstep. No need to mafan your friends who are going overseas to tumpang and buy for you already lah!
You can order things from China, Taiwan, and even stuff all the way from USA! Waseh man!
5. We don't have to go through the hassle of carrying 47263754 bags 
Gone are the days when you have to worry about all the bags you need to carry after making your shopping trip. After all, because we quite kiasu, we always try to carry all the bags in one trip.
With online shopping, everything is delivered to your doorstep. Plus, some places don't even charge for shipping or delivery!
6. The things that we purchase end up being much cheaper
Shopping online takes away all the extra costs like space rental and middle man fees that end up making things more expensive than they really are. Hence, we end up being able to get more for less! And all that before the discounts too!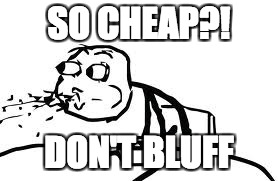 7. We can claim freebies and a bunch of promotions (and which Malaysian does not like that?!)
As Malaysians, we will never say no to things that include the words 'free' or 'promotion'. That being said, online shopping sites always offer a bunch of freebies and promotions, especially on new signups!
If you haven't already, sign up for an ezBuy account NOW and get RM15 straight into your account! You can use this on your purchase afterwards! Free RM15 anyone? 😉

All you need to do is just click here too!
On top of that, 20 lucky shoppers will get a chance to win this awesome anti-theft inspired bag!
Not enough reason to sign up? Come this Single's Day (11/11), ezBuy is offering sales of up to 80% on selected items! 80% guys!
But of course, the downside of having great sales is that it come with high traffic. Everyone will be rushing to get in on these great deals. I told you we love our sales. To help cope with the crazy traffic, we present to you ezBuy's 11/11 Survival Kit, to make your online shopping experience the best one yet!
Wait what wor?! Sign up with ezBuy here now to enjoy these awesome deals and so much more!