Elderly Woman Outraged and Curses At Young Lady After Not Letting Her Cut Queue
All of us had times when we felt so tired we wished we didn't have to line up for anything.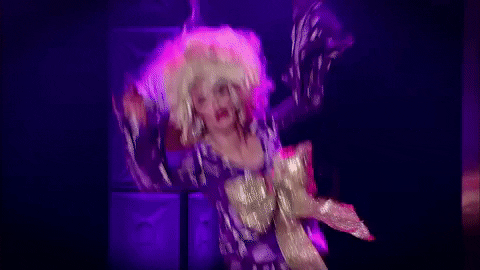 That was the case for an elderly lady who said she had sore feet and wished to be first in line to buy bus tickets. However, before the young lady who happened to be first in line could respond, the woman had unceremoniously stepped in front of her.
In a Facebook post written by Weng Yi, she mentioned that it was unfair and extremely rude of the elderly lady to behave this way, so she told her friend to ignore the lady and just go ahead with the ticket purchase anyways. Seeing as the younger lady wasn't giving her priority, the elderly lady questioned them as to why they wouldn't let her be first when her feet were hurting, and even called the younger ladies pigs.
Weng Yi's friend responded, "Everyone is lining up, why should you be allowed to cut queue?"
When the younger lady ignored the woman, she turned to Weng Yi to question her instead 'if this behavior is right'.
Weng Yi stated in her Facebook post that the elderly lady merely mentioned her feet was hurting and that she wanted to be first in line but she did not ask before cutting in. Ultimately, her rude behaviour was the cause of the dissatisfaction. If the woman had asked before cutting in, Weng Yi and her friend would have given way to her.
In the video, the woman can be heard yelling in BM that she was an elderly lady and in pain, and she claimed that Weng Yi's friend had no respect for elders. Weng Yi's friend also replied in BM asking her to keep quiet but the elderly lady slammed her purse against the metal railing in anger.
After being ignored once again, the elderly lady cuts into the line behind Weng Yi's friend who was already purchasing her bus tickets.

Just look at the poor guy who did not want to be part of this drama. All he wants is a bus ticket!
As the video continues, the elderly woman even showed the action of threatening to hit Weng Yi's friend. Seriously. Rude much?
She then look at Weng Yi and said "Kurang ajar ni ah moi ni! Bagi dia sekali. Tumbuk-tumbuk bagi dia, tarik rambut dia." (Translation: This Chinese girl is rude! Should teach her a lesson. Punch her, pull her hair.)
Right after the elder lady said that, Weng Yi's friend had finished purchasing the bus tickets. She turned back to face the elder lady and said "jaga sikit!" (watch out) before walking away.
Watch the full drama unfold here:

What do you think? Should the two young ladies have given way to the elder lady in the first place? Or should the elder lady have asked first before cutting in line?
Also watch: Horrifying Video Captures SMK Cheras Student Being Possessed
Have a story to share with us or think we should cover? Drop us a message on Facebook or email us at [email protected] Who knows, your suggestion/story could be featured next!