Calling all noodle lovers! Malaysia's diverse culture has made way for endless amounts of delightfully tantalizing dishes and this time we're showcasing our nation's most loved noodles.
From the ever so popular Laksa Johor to the hearty Sarawak Kolo Mee, these beloved dishes are a true reflection of Malaysia's rich cultural heritage and proof that we Malaysians are seriously spoiled for choice.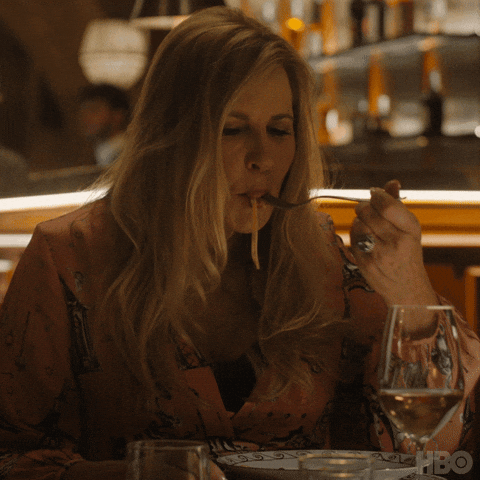 Alright foodies, let's put your knowledge to the test and see if you can guess our top noodle picks from each state!
1. Perlis: Laksa Perlis 
The gravy of Perlis Laksa is known for its strong flavor profile as it is made by blending together key ingredients like mackerel, ginger, and laksa leaves. This concentrated blend results in a rich taste.
Additionally, Perlis Laksa stands out by using a higher quantity of fish compared to laksa dishes found in other states.
2. Kedah: Mee Rebus
Mee rebus, which directly translates to 'boiled noodles', consists of yellow noodles combined with a flavorful sauce made from sweet and spicy shrimp or fermented soybeans.
This dish is typically garnished with fried shallots, bean sprouts, hard-boiled egg, and fried tofu. In Kedah, a special variation of mee rebus includes an additional serving of cucur udang, which are shrimp fritters, adding a unique crunchy twist to the dish.
3. Penang: Char Kuey Teow
If you're a foodie, there's a good chance you've gone to Penang to explore one of Malaysia's richest culinary capital.
It's challenging to single out just one noodle dish from this state, although there's nothing quite like the Penang Char Kuey Teow.
Typically, flat rice noodles are stir-fried with bean sprouts, fresh shrimp, shrimp paste and eggs. On occasion, the ingredients may even include crab flesh or prawn mantis!
4. Perak: Kai Si Hor Fun
The finest spot to try soupy flat rice noodles is Ipoh, Perak.

Kai See Hor Fun , a flat rice noodle dish or "shredded chicken rice noodles," is served with a flavorful chicken broth soup that has been simmered with prawn heads and shells to produce the soup's slight orange colour.
It is topped with chopped chives, prawns, and tender shredded chicken when served, making it a comfort meal loved by many.
5. Kelantan: Mee Celup
It is a unique and popular local delicacy that consists of yellow noodles served in a flavorful soup. The dish gets its name from the Malay word "celup," which means to dip or dunk.
The soup is typically made from a combination of spices, dried shrimp, fermented soybeans and then later topped with thinly sliced beef.
6. Terengganu: Laksam
Originating from Terengganu, this delicious variation of the laksa family features rice noodles that are rolled and served in a rich fish broth.
The noodles themselves are made by pouring a thin rice flour batter onto a flat surface, steaming it, and then rolling and slicing it into bite-sized portions.
The accompanying broth is prepared using coconut milk and creamy fish paste, infused with the flavors of ginger, shallots, and garlic. To enhance the dish, various vegetables like sliced cucumbers or green beans are added.
Of course if you can tahan spice then add some sambal for an extra kick of heat!
7. Pahang: Mee Calung 
Mee Calong is a special noodle dish originating from Beserah in Pahang. It features noodles topped with handmade fish balls and tofu puffs, served in a flavorful fish broth.
The dish prides itself on using only fresh, handmade fish balls rather than commercially made ones (if it's not handmade fish balls then it's not Mee Calung).
The fish balls are made from fish such as ikan tenggiri (Spanish mackerel), or ikan parang (dorab wolf-herring fish), mixed with seasonings and stuffed into tofu puffs.
The fish bones then are used to make the delicious broth, seasoned with black pepper, garlic, and shallots. Different noodle options are available like thick yellow noodles, thin rice noodles or flat rice noodles.
8. Klang Valley: Chili Pan Mee
Allegedly, this popular noodle dish variation originated from Kuala Lumpur. This dish has evolved from the traditional Chinese pan mee, typically served in a soup-based form, to a dry version accompanied by flavorful chili and delectable side dishes.
The dish features flat noodles tossed in a mixture of dried chili, garlic, dried shrimp, and topped with meat, poached eggs, and crispy anchovies. While pork is commonly used, making it non-halal, alternative restaurants featuring halal chili pan mee can be found.
9. Negeri Sembilan: Hakka Mee 
Hakka mee is a classic, clean noodle dish that surprises with it's comforting flavours.
This versatile dish is enjoyed throughout the day and can be prepared in various ways. The process starts by blanching the chewy flat noodles until they reach the desired texture.
They are then tossed with a savory minced pork sauce, and finally garnished with fresh spring onions, adding a burst of freshness to the dish. Perfect for those craving more subtle flavours.
10. Melaka: Nyonya laksa 
The main distinction between the laksa recipes from different states is the soup base. The Nyonya style is made with a fragrant, creamy, mildly spicy coconut milk base and is topped with boiled eggs, fish balls, and tofu.
The extra kick will come from the delicious, must-try homemade sambal!
11. Johor: Laksa Johor
Laksa Johor, unlike other laksa recipes in Malaysia uses spaghetti instead of traditional rice noodles. Only this laksa meal is customarily consumed by hand and it's rare to find this dish outside of Johor.
So the next time you find yourself in the rich state, don't forget to get your hands dirty by enjoying a hearty serving of this delectable noodle meal with it's many fresh ingredients, such as cucumber, bean sprouts, long beans, daun kesum (Vietnamese coriander), and daun selasih (basil).
12. Sarawak: Kolo Mee
Next up is THE Sarawak Kolo Mee. Kolo mee is a traditional Malaysian dish from Sarawak, featuring egg noodles tossed in sauce and topped with barbecued pork, minced pork, and fried onions.
Usually lard is commonly used to enhance the flavours with fish balls, wontons, and choy sum vegetables to further elevate the dish.
Influenced by Chinese cuisine, it is enjoyed for any meal time in Sarawak, particularly in Kuching.
13. Sabah: Tuaran Mee
If you ask any Sabahan to name some of the popular dishes from their state, no doubt that Tuaran Mee will be mentioned.
Tuaran Mee is the noodle that represents Sabah state, much like Laksa does for Penang and Kolo Mee does for Sarawak.
It's a popular hawker dish from Tuaran in Sabah, Malaysian Borneo, with roots in Nanyang-Chinese cuisine. While it is primarily known as a fried egg noodle dish, it can also refer to the specific type of egg noodles made in Tuaran.
A typical serving includes fresh egg noodles, a fried egg, char siu (barbecued pork), pork egg roll, and choy sum vegetable.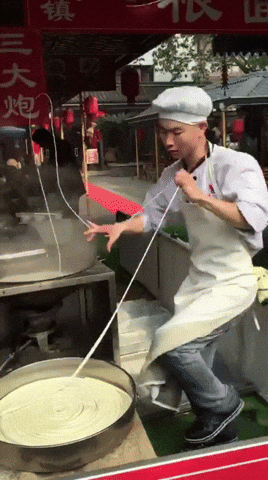 And that sums up our list! Did you guess any of them right? If you haven't tried all these noodles already then you must give it a taste at least once in your life.
There's obviously more local noodles we didn't include like the Penang Asam Laksa but there's just too many signature noodle dishes from that state, it was a tough call ok!
What's your favourite local noodle dish? Share it with us in the comments. 
Also Read: Cool Down and Beat the Heat with These 6 Chilly Desserts Under RM10 within the Klang Valley