Bezza Driver Bullies Car That Overtook Him While He Was Double-Parked & Dangerously Speeds Off
It's truly sad that we're seeing more and more bullies on Malaysian roads.
It's unsure as to what their intentions or end-goals are when it comes to bullying others on the road, but what's for sure is that it's dangerous and can cause accidents.
The KAMI Pengguna JALAN RAYA Facebook page took to their profile to showcase dashcam footage of a driver in a Perodua Bezza who decided to behave like a gangster on the road by swerving, tailgating, driving dangerously and just being a plain bully.
Amboi.. bezza ni.. suka main game GTA ker.. tahu laa bezza bole tapau civic

Posted by KAMI Pengguna JALAN RAYA on Selasa, 22 September 2020
They wrote, "Amboi. This Bezza, you like playing GTA?"
In the video, the driver of the car with the dashcam can be seen overtaking the Bezza, which was double-parked on a road. As the car overtook the Bezza, the Bezza driver can be seen getting into his car.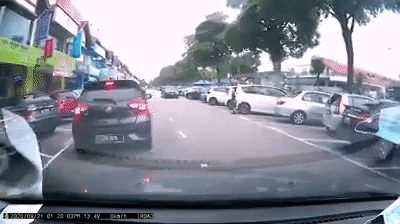 Immediately after being overtaken, the Bezza driver sped up to tailgate the car that overtook it, swerving a few times in an effort to overtake the car that had overtaken him while he was still double-parked.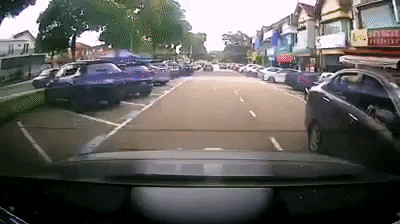 After turning a corner, the Bezza then swerves again, this time overtaking the car in front and speeds off dangerously, barely avoiding two other cars on both his sides.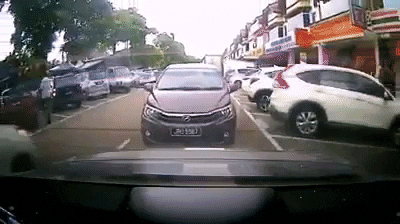 The actions of the Bezza driver not only endanger other drivers and motorcyclists but also pedestrians who would have been crossing the road.
Such bullying and dangerous driving should not be tolerated in any way.
We genuinely hope that the authorities look into this matter and take action against the driver accordingly.
What do you think about this? Let us know in the comment section. 
Also read: Johor Man Tracks Down Clone Car With Same Number Plate & Roadtax Racking Up Samans Under His Name