What better way to live out your misty weather fantasies than a fun affordable trip to our ever so popular Genting Highlands!
We know ya'll like to go dating here right? But with the many trips up this peak, you might feel like there's not much else to explore. That's why we're here with WORLD OF BUZZ's own curated guide to Genting Highlands (besides the main attraction of the theme park of course) that promises fun memories with your loved ones!😉🏞️🚗💨
1. Starbucks @Chin Swee Temple 🏯🧘🏽
Now we know you must be wondering how this Starbucks outlet made it to our Genting list 👀🤭Genting Highlands is home to the beautiful Chin Swee Temple that has a 15meter tall Buddha statue.
Inside this iconic temple is where this unique Starbucks outlet is located. If you're driving up to Genting in the day, make it a point to stop by and wonder about on the scenic grounds of this temple. Then grab your favourite Starbucks order here as you sip on your drink with stunning views of the skyline.
Location: Chin Swee Caves Temple, Lot L12-S1, Level 12, Lobby Floor, Goh Tong, Pahang
Operating Hours: Open daily, 9am – 8pm.
For more information: Website | Facebook
2. Guided Hiking Trails by Awana Hotel Resorts World Genting 🌳🌄
Just this year, Awana Hotel Resorts World Genting has launched a new tour that consists of a guided hiking trip for guests! How cool is that? Currently two hiking trails exists, the Awana Trail and the Clearwater Way trail.
If you enjoy nature and are an avid trekker, you're sure to appreciate these trails. The trails are about 2800 feet above sea level but are still pretty reasonable with no age limit.
Your tour guide will be ready to point out a variety of monkeys, tropical birds, and other animals unique to the area. The Awana trail, is available every day at 9am and 3pm for RM20 per pax (free for kids under six years old).
If you're extremely confident in your hiking experience then definitely go for the 4 hour (3km) Clearwater Way trail priced at RM50 per adult (minimum age from 10 or 16 years old and up). 
Location: Awana Hotel Resorts World Genting, 69000 Genting Highlands, Pahang, Malaysia
Operating Hours: Depends on which trail.
For more information: Website
3. Kuala Gandah National Elephant Conservation Centre 🐘
This might be a bit of a drive off Genting Highlands but we highly suggest you make a stop here before driving up, especially if you like elephants or have young children.
Unlike the overtly touristy spots like Genting's bee or strawberry farm, we think this elephant conservation centre is worth your visit.
Here, you get a chance to get up-close and personal with baby elephants and adult elephants for free as the center's guides educate you on all these majestic creatures.
Plus, for the price of RM10 per adult and RM5 for children, you get to experience bathing a young elephant! 
Location: Kuala Gandah, Temerloh, Malaysia
Operating Hours: Open daily, 10;30am – 3;30pm.
For more information: Website | Facebook
4. Genting Skyway 🚠
Now we know this may be something that's a given if you go to Genting, BUT if you have never been on the cable cars, we just can't recommend it enough! You get stunning views for 10 minutes, giving you the perfect content for your social media feed.
Tickets are worth the prices for this rare occasion, so be sure to checkout Genting Skyway's website for more details!
Location: Gohtong Jaya Station, Genting SkyWay Complex Highlands Station, Highlands Hotel
Operating Hours: Open daily, 7am – 11pm.
For more information: Website
5. Vision City Video Games Park 🎮🕹️👾
If you're someone who thrives on competition and is seeking a stimulating fun time with friends or family, make sure to pay a visit to the arcade at Genting.
This gaming haven features a mix of both timeless classics such as Pac-Man and Street Fighter, guaranteed to awaken your inner child, and modern additions like Time Crisis 5 that promise an immersive first-person laser-shooting adventure for those ready to take on the challenge.
They also have basketball games and the ever popular claw machines you can test your luck with.
Who knows? Maybe you'll head home with a cute plushie!
Location: Lower Lobby, Genting Grand, 69000 Genting Highlands, Pahang
Operating Hours: Open daily, 10am – 10pm.
For more information: Website
6. Charkata Barbeque Signature @ First World Plaza 🇹🇭
A great way to cool down from the strong winds is with a nice warm soup! That's why we're bringing you two hotpot places that's sure to bring you those comforting flavours to warm the soul.
Charkata is a halal Thai restaurant that serves Thai style barbeque with hotpot selections. Service here is generally good as well as their wide variety of free flow Thai dipping sauces to enjoy your meat cuts with. We suggest you getting their Tom Yam broth. 
Location: Lot No. T2A-21,22,23, Level 2, First World Genting, Genting Highlands, 69000 Pahang
Operating Hours: Open daily, 10am – 12am.
For more information: Website | Facebook | Instagram
7. Genting Garden Hotpot (Non-Halal) 🍲
If you can't resist a good pork belly slice in your hotpot meal, then checkout Genting Garden Hotpot. Genting's chilly weather is best paired with a yummy spicy hotpot treat! What makes Genting Garden Hotpot so unique is they have their very own in-house greenhouse to ensure you get your veggies fresh. 
You can enjoy wine here too as you sip on warm broths and choose from their 20 varieties of dipping sauces! 
The restaurants spacious zen interior with plants and bright lights also makes it for a relaxing place to enjoy a good meal.
Location: Resorts World, Highlands Hotel, Level 2, 69000 Genting Highlands, Pahang
Operating Hours: Open daily, 10am – 3pm. 5pm – 10pm.
For more information: Website | Facebook
8. RedTail by Zouk
If you're looking for something to end the night with a more upbeat yet casual finish, checkout Zouk's RedTail. It's got plenty of engaging games here like Beer Pong to keep you entertained throughout the night. The ambiance is fun, with neon lights and an arcade feel, it provides a great setting to unwind, enjoy a nice cold boozy drink and win games! 
Location: Zouk Atrium, SkyAvenue, Lot T1 – 08A, 69000 Genting Highlands, Pahang
Operating Hours: Open daily. Monday to Friday, 6pm – 4am. Weekends and Public Holidays, 12pm- 4am.
For more information: Website | Facebook | Instagram
Aaaanndd, Voila! That sums up our Genting Highlands must-dos for you so far! Be sure to share this list with your friends and family for your next healing trip to this hotspot.👀
Fit in as many fun trips before 2023 comes to an end! Create as many colourful memories while you can 🌈💖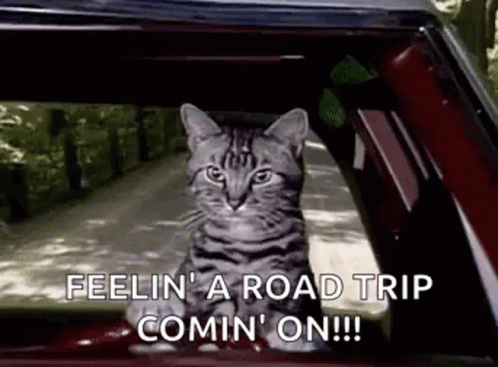 Happy exploring and safe travels! 
Also Read: 11 Things to Do in Kuala Selangor Besides Visiting the Sky Mirror [2023 edition]