7 Reasons Avicii's Death Has Us SHATTERED
He was more than an EDM Legend. Avicii's story is one of a genuine artist whose record-breaking hits like 'Levels' and 'Wake Me Up' have changed the face of EDM and inspired many others to follow in his footsteps.
Regardless you're a huge fan or not, these are a few facts about him that make his death even more difficult to accept.
1. He was not driven by materialistic things, but his love for making music

Source: Dancing Astronaut
Avicii explained his need to step away from the road in a heartfelt letter he wrote. One of the paragraphs stating how he never did it for fame or fortune.
"My choices and career have never been driven by material things, although I'm grateful for all the opportunities and comforts my success has availed me. I know I am blessed to be able to travel all around the world and perform, but I have too little left for the life of a real person behind the artist."
2. He co-founded the charity House for Hunger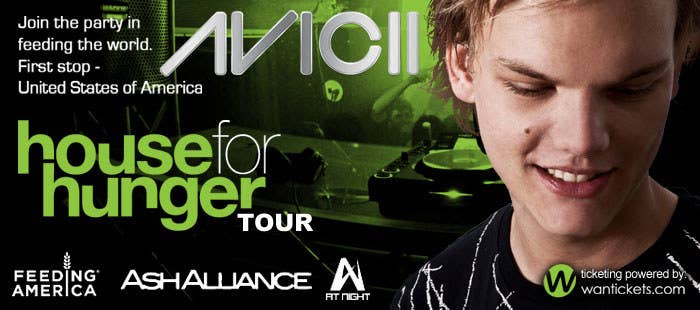 Source: Buzzfeed
His 2012 House for Hunger tour raised awareness for world hunger, as well as donated $1 million in gig fees to Feeding America. Even though he wasn't raising funds for his own country Sweden, he saw it as a cause close to his heart.
"Hunger hits everywhere and the U.S. is not immune to it. For me personally, when I found out how widespread the hunger problem in the United States actually was, it blew my mind. I never would have imagined that 1 in 6 people in America struggle with hunger or that 1 in 4 children routinely do not get enough to eat." He had a big heart.
3. He was deeply philosophical


Source: wisdomlib.org
He explained that he chose his DJ moniker as Avicii when his friend has told him the meaning behind the term as being "the lowest level of Buddhist hell,". But for more practical reasons, his real name was already being used by another Tim Bergling on MySpace, and 'Avici' with one i was also taken, so he added another!
4. He was an EDM Trailblazer
Back in 2013 Avicii introduced a bluegrass band for his performance of "Wake Me Up" at Ultra Music Festival in 2013. He was in a class all on his own. Look out for minute 5.11 in the video to catch the band and the start of that performance.
5. He started off making music in his bedroom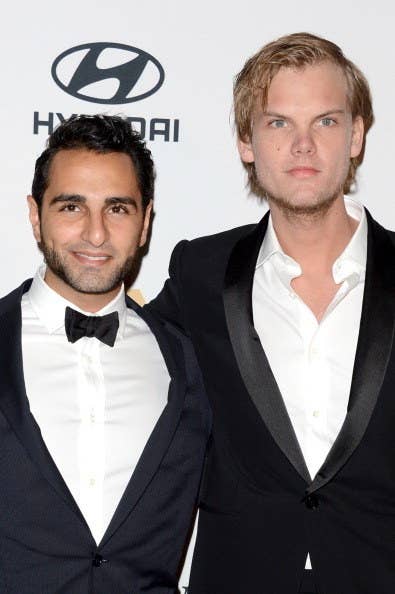 Source: Jason Merritt/Getty Images North America
Avicii started out at age 8 by making mixes in his own bedroom. He was eventually discovered by his manager Ash Pournouri who stumbled upon one of his blogs. From there he signed his management deal and has credited Ash as a second father for all his help.
6. He retired from performing in 2016 for health reasons

Source: Bilboard
As his popularity rose, his health declined. He was hospitalized in March 2014 and cancelled several tour appearances after being diagnosed with acute pancreatitis. He also was recovering around the time from having removed his gall bladder and appendix.
"To me it was something I had to do for my health," he says of his decision to quit touring. "The scene was not for me. It was not the shows and not the music. It was always the other stuff surrounding it that never came naturally to me. All the other parts of being an artist. I'm more of an introverted person in general. It was always very hard for me. I took on board too much negative energy, I think." he told Bilboard back in 2016.
7. He enjoyed posting pictures of his doppelgangers on his Instagram!
He certainly had a fun sense of humour!
As the news of his death reverberates across the music world, messages from fans and celebrities alike have begun pouring in. Among these are  messages from his contemporaries:
Can't really describe in words how sad I feel right now.. thank you for inspiring me and millions others. RIP @Avicii 😔❤ pic.twitter.com/nthXoCiZqy
— MARTIN GARRIX (@MartinGarrix) April 20, 2018
Devastating news about Avicii, a beautiful soul, passionate and extremely talented with so much more to do. My heart goes out to his family. God bless you Tim x
— Calvin Harris (@CalvinHarris) April 20, 2018
No words can describe the sadness I'm feeling right now, hearing about Avicii passing away….💔 Thoughts go out to his family and friends…
— Zedd (@Zedd) April 20, 2018
I would have enjoyed nothing more than ripping into Avicii well into and beyond our 60's. taken away from us far too young. I know he's at peace somewhere up there getting the last laugh that i spelled his name right this time. https://t.co/uAmdPsouSz
— Goat lord (@deadmau5) April 20, 2018
Rest in peace, Avicii. We lost a legend.
— DJ SNAKE (@djsnake) April 20, 2018
Also read: World Renowned DJ Avicii Found Dead at 28