In Malaysia, politics predominantly take a conservative stance so it may be surprising to some that our nation actually once had a more open outlook towards … nudity. We're talking about a time in 1940s-50s Malaya where striptease shows were not yet banned.
Striptease is a form of performance art where a dancer or performer gradually removes their clothing in a seductive and provocative manner.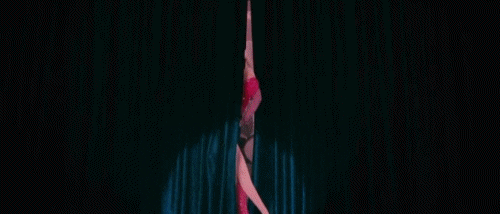 It is often accompanied by music and choreography to enhance the overall experience. While striptease is often associated with adult entertainment, our country's first ever Striptease Queen, Rose Chan prefers to be referred to as an artist.
Scroll further to discover the story and facts of this iconic local gem that once lived.
1.She was born into a life of poverty
She was born in Shanghai, China, in 1925 to acrobat parents. It was a terrible famine in 1931 China that forced her parents to send her to Malaya at just 6 years old.
Here, she was adopted by foster parents and had to quickly learn to survive.
Even at such a young age, she displayed an entrepreneurial drive by snapping photographs for classmates for 15 cents. Her mother stopped her studies when the school complained about her being late for school on a few occasions because she had to get the photographs from the shop.
She worked a few odd jobs after that and then was married off at 16 years old to an elderly rich Singaporean. Unfortunately he left her soon after due to unfulfilled conditions from Rose's adopted mother.
2. Rose Chan initially started her career as a dancer in Chinese cabaret shows
With her allowances cut, and her finances in dire straits, Chan travelled to Singapore in 1942 to meet her husband but he refused to accept her. She stayed behind to become a cabaret dancer at the Happy World, an amusement park in Geylang (later renamed Gay World). She chose this spot as it was frequented by her husband and she wanted to spite him.
It was a great decision on Rose's part to pursue a career in dancing and entertainment as she discovered her effortless skills in dancing and was a natural at showbiz.
This is proven by her runner-up position in the All-Women's Ballroom Dancing Championship in 1949. Her beauty was again on display when she finished second in the Miss Singapore beauty pageant the following year.
Chan, became a well-known cabaret performer and founded her own dance group, The Rose Chan Revue in 1951 and toured across Malaya.
Bur her rise to stardom really took off in 1952.
3. She later transitioned to striptease performances by accident!
During one of her performances in the year 1952, her brassiere accidentally snapped as she was playing at Ipoh's Majestic Theatre. The overwhelming clapping from the audience surprised her and inspired her to incorporate stripping into her shows.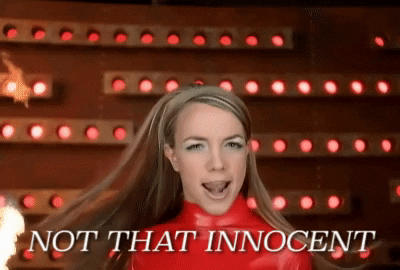 Chan rose to popularity quickly with a performance unlike any other in Malaya after spotting this demand. As a result, our country's "Striptease Queen" was born.
Everything she did was legal. She performed in formal places and advertised her shows on national newspaper.
Malayan society during our late Prime Minister, Tunku Abdul Rahman's time were more tolerable, open-minded, and liberal enough to allow Rose to conduct and choose such a career path.
4. Her performances involved elaborate props and even PYTHONS 
Rose Chan's show was elaborate and though she was the star of the event, many other performances filled the set as sideshows such as standup comedians, clowns, archery performance, fire performance and jugglers to make the audience's experience more worth the wile.
Usually at the end of the show she would have already gone through seductive acts of stripping her clothes off and the crowd would go wild at the sight of her naked body. But aside from the obvious point of stripping, Chan's acts were extraordinary with one of her special performances includes her wrestling with pythons while topless.
Some reports even say that she would pull out a string of razor blades from her private part. Ouch! If that wasn't mind boggling enough, she is also said to have placed planks across her body while motorcycles rode over her!
How is that even possible??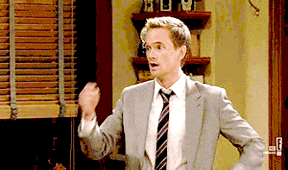 5. She performed internationally!
With her strong will and sheer courage she transformed herself into a popular show woman – her shocking dance moves and snake wrestling acts were so in demand that it took her and her troupe around Malaya and the world!
She brought her acts to Singapore, Indonesia Germany, France, Britain and Australia.
6. She was banned from performing in 1967
Striptease and cabaret shows alike became increasingly illegal in Malaysia as the political climate began changing in the 60s.
In 1967, Rose was banned from performing in Kuala Lumpur (KL).
Despite this she still tried to perform overseas but was met with the same treatment from international authorities. When she performed at Perth, Australia in 1970 she was arrested for indecent exposure in public and prostitution.
Constant scrutiny by the local government and the public drove Rose to officially announced her retirement in 1976 after performing her last show in KL at age 51.
7. End of an era – Rose passed away from breast cancer in 1987
Just a few years after announcing her retirement, Chan was diagnosed with breast cancer in the early 1980s.
She lived a vibrant life despite her difficult upbringing and had the chance to create her own big family from the 5 marriages she had.
During her years as a performing artist she was also dubbed the Queen of Charity for contributing large portions of her earnings to charities for children, the elderly, tuberculosis patients, and the blind.
Rose believed that her cancer was caused due to her strenuous acts performed over the years. Malaysia lost one of its more eclectic icons when she died on May 26, 1987, at the age of 62 in her home in Butterworth, Penang.
This brings us to the end of our list and the story of Rose's era of stardom. We hope you enjoyed exploring these fascinating facts about Rose Chan, one of our nation's most memorable performing artist and Malaya's first ever striptease act. 
Her mesmerizing performances and fearless stage presence left a mark on Malaya's entertainment industry and continues to live on as a legendary tale. 
What do you think of this special story that highlights our country's more vibrant history? Feel free to share your thoughts in the comments!
Also Read: How Well Do You Know KL? Here are 7 Interesting Facts About the Legendary Chow Kit Road