Whether you're a curious traveler, a food lover, or an explorer of urban landscapes, Chow Kit Road is a captivating destination that offers a glimpse into the vibrant soul of Kuala Lumpur (KL).
Situated in the golden triangle of KL, this area has been popularised as the city's dark underbelly with a reputation for being an unofficial red light district.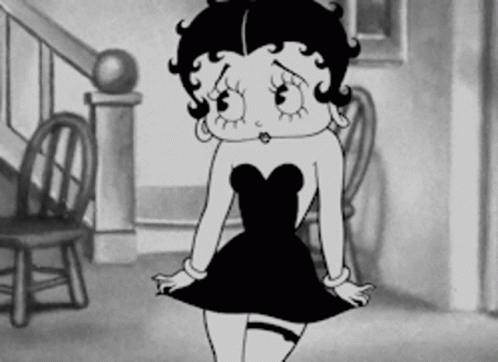 Despite whatever claims people have of Chow Kit, it just can't be denied that this eclectic part of KL is a melting pot of rich histories and urban cultures.
Sometimes, even those residing in KL tend to overlook parts of the city's identity. That's why this time around we're inviting you to appreciate our Chow Kit through these interesting facts below!
1.Named after a tycoon, Loke Chow Kit
One of the oldest neighbourhoods in Kuala Lumpur, Chow Kit was founded by a well-known business tycoon and public official from Penang, named Loke Chow Kit. It is believed that he was extremely rich, with several businesses related to opium, tobacco and spirits.
He was a local owner of what is believed to be the first ever department store in Kuala Lumpur, named Chow Kit & Co. established in the year 1905. This building still stands at the corner of Jalan Mahkamah (then Clarke Street) and Jalan Mahkamah Persekutuan (then Holland Road) and is now known as the Industrial Court of Malaysia.
2. Dato' Sudirman's iconic free concert in 1986
The late Dato' Sudirman Arshad, one of Malaysia's most legendary artists, gave a massive concert for FREE on April 14th, 1986, in front of a crowd of 100,000 people from all walks of life, all crammed on the streets of Chow Kit.
Some spectators even climbed trees, shophouse rooftops, and signboards to get a view of Sudirman, who got on stage with the assistance of a sky lift crane, probably due to the large audience (or maybe he just wanted to make an entrance lah.) The 3 hour concert on the streets caused massive traffic around the area.
Of course Sudirman had to perform his one and only Chow Kit Road song, written and inspired by the location of the concert itself. That's a pretty cool KL cultural moment right there.
3. Home to SEA's largest Sikh temple, Gurdwara Sahib Tatt Khalsa
Chow Kit's diverse cultures shines with this next fact that showcases the largest Sikh temple in Southeast Asia. There are other historic places of worship dotted around the area but this one boasts a rather large title.
This Sikh gurdwara is located on Jalan Raja Alang within Chow Kit, and is considered the biggest Sikh temple in Southeast Asia due to it's large plot of land.
The gurdwara and a school has existed here since 1924, though the existing building now was built around the 1990s.
4. Ramly burger's first stall was at Chow Kit 
All Malaysian burger lovers must know this brand. Datuk Ramly Mokni is the founder of the hugely popular halal meat patty brand, Ramly that was established sometime during the retro 80s. (1984 to be exact!)
What many people don't know is that before the business became the huge name it is today, Datuk Ramly Mokni actually flipped burgers at his own stall (the first ever Ramly burger stall!) for 5 years beneath his flat at Lorong Haji Hussein, located within the Chow Kit area.
A truly rags to riches story.
5. Dubbed as the Mini Jakarta of KL
By the 1950s, Chow Kit flourished into a lively commercial area, and its demographic that was primarily Chinese began to shift to a substantial Indonesian immigrant community that began in the 1980s.
Chow Kit has many residents as well as sellers from Indonesia due to it's strategic location that's easily identified and accessed by public transport.
More South Asians, primarily from Pakistan, Bangladesh, and Nepal, have started setting up shop and settling here in recent years, causing it to flourish even more.
6. Largest wet market in peninsular Malaysia 
The morning market, also known as Bazaar Baru Chow Kit, is said to be the largest wet market in peninsular Malaysia! This market also includes a dry food section and both start operating at 6am.
We suggest you exploring the fruit section here and sample the many tropical fruits that our climate has to offer! Time to haggle away.
7. Kudu Bin Abdul Restaurant, Tan Sri P.Ramlee's favourite Nasi Kandar spot in KL
This Nasi Kandar restaurant has been one that has survived the test of times, having opened in the late 60s and continued operating despite the pandemic hit.
The great Tan Sri P Ramlee was a regular here in the 70s when he was still filming right before his death. It is believed that he loved the restaurant's atmosphere and that it offered an authentic taste of Penang.
There's even a wall in the restaurant dedicated to media coverages of the times Tan Sri P.Ramlee visited the restaurant, decked with official newspaper clippings and the beloved artist's autographs.
If you haven't eaten Nasi Kandar at this restaurant already, then it's a definitely a must try!
So those are some of the interesting facts we found about the ever so popular (and misunderstood) Chow Kit Road that proves that this part of the city is more than just a dodgy low class area.
KL would truly not be the same without the existence of Chow Kit.
Do you have any other stories of this legendary spot? Please feel free to share them with us in the comments!
Also Read: This American Traveler in Malaysia Thinks Kuala Lumpur Is More Modern Than New York City!