6 Struggles Only Malaysian K-pop Fans Will Understand All Too Well
Like us on Facebook for great stories daily!
Listen to this post:
The Hallyu Wave, or Korean wave, has hit our Malaysian shores since the mid-late 2000s. Since then, its impact has been increasingly apparent over the years as more Korean dramas, music, variety shows and other acts are being made available in our country.
Although K-pop (Korean pop music) has become a common phenomenon in Malaysia, there are certain things or challenges that are distinct to Malaysian K-pop fans as only they will encounter them. If you consider yourself a K-pop fan too, then you'll understand these struggles that are so true!
1. When international shipping fee is insanely high
Let's face it, K-pop albums are actually not expensive, but the shipping fee is!
Take Gmarket for instance, the estimated shipping fee (EMS) for a 0.5kg parcel costs ₩10,000 – that's about RM36.28, just for shipping! How ridiculous is that?
2. When your idol drops a new music video during class or work hours 
That moment when you're studying or busy having a meeting at the office, and you suddenly receive a notification on your mobile phone that your favourite K-pop artist has dropped a new music video. Want to watch RN, but cannot yet! 
And the agony starts because you have to wait till school or work ends to watch the new music video.
If you're driving back from uni or work, please drive safe! We know you wanna head home ASAP. 
3. When want to get tickets to concerts and meet-and-greet sessions BADLY
Getting concert or fan meeting tickets is a serious game, it's like you're battling for survival in the Hunger Games!
The stress is so real!
You have to endure long hours, like ridiculously long hours, of queuing just to get that one ticket. But of course, it's worth it when you finally get it! 
Purchasing tickets online isn't that simple too. You would still need to queue for your turn to get the tickets, and there's always a risk that the online ticketing website would crash due to the high amount of traffic!
4. When you hear your favourite idol is having a world tour, but they're NOT coming to Malaysia
This is really the devastating reality for Malaysian K-pop fans whose idols rarely make a pit stop here. Sure, they'll have a world tour and you scream in excitement upon hearing the news…
… But all that excitement suddenly turns into an upside-down smile when you realise Malaysia is NOT included in their list. Sigh, whyyyyy?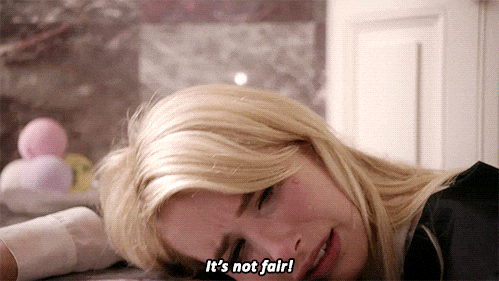 5. When you have to wait for subtitles and translations 
This is a struggle that not just Malaysian K-pop fans face, but also international fans!
When you want to watch an interview or a variety show of your favourite K-pop artist so bad, but the subtitles are not out yet. Anytime now, please?
However, there are times when you get too impatient, so you'd just watch the show without subtitles anyway, and you end up being like this…
And when you occasionally catch a few Korean words that you actually understand, this is how you feel on the inside:
*Pats self on the back*
6. The look you get when you say you like love K-pop
The most common reaction you get from people, especially those who aren't fans of K-pop, when you tell them that you absolutely love K-pop is,
"Oh gosh, another K-pop fan!"
Excuse me, what's wrong with K-pop? Please enlighten me. 
People often have a negative perception towards those who like K-pop, as some would assume that you're "immature" for liking Korean pop music. The basis of this assumption is that they think the main reason fans are drawn to these Korean popstars is their charming good looks.
Well, it's true that they ARE flawless appearance-wise, but that's not the main reason we like them!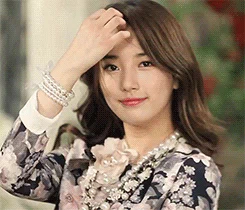 Another common question they'd ask is, why you're listening to K-pop when you don't even understand the language.
Let me just say that music transcends language and is universal! After all, you don't have to understand a language to appreciate a song. Plus, translations are readily available on the net for those who want to know the meaning behind the lyrics.
Sigh, can't people just stop judging and let us listen to what we enjoy? 
Well, this brings us to the end of the list! To fellow K-pop fans out there, what are some of the challenges you often face or are tired of hearing? Share them with us in the comments!
Also read: 11 Things Only Malaysians Who Listen To Rock Music Will Understand
Like us on Facebook for great stories daily!