11 Things Only Malaysians Who Listen To Rock Music Will Understand
Trust me guys, I feel your pain. The struggle is real.
We live in rather interesting times musically. Pop and EDM is all the rage and the era of 70s classic rock, 80s trash metal, and the 90s punk rock is officially archived in the repository of bygone music.
So what does that mean for our lokal boys who still refuse to let those days go? Well, here are the things we face on a daily.
1. Most of your friends can't stand your music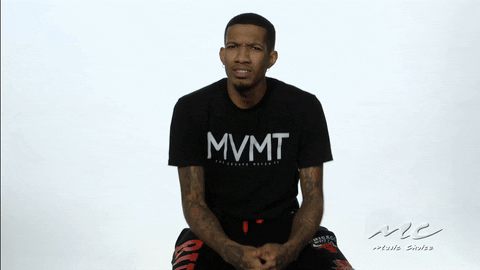 Rock isn't for everyone. So when your friends ask you to play some music or share your playlist, it usually leads to shock or comments like, "Omg, why so noisy one!", "Aiyah no good music one ah?", "Play One Direction pls."
2. Being Accused Of Worshiping Santan Satan
I mean come on la, just because the song is titled Sympathy for the Devil, it doesn't mean we actually worship him. We are literally just like everyone else!
*mutters* Hail Hydra.
3. Having to explain to your parents that it is not "just noise"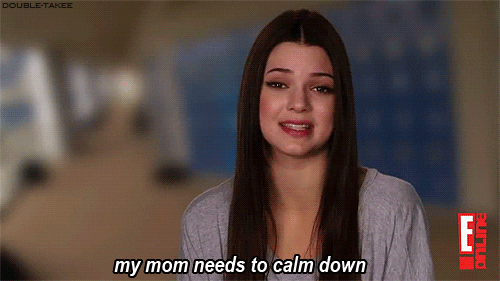 Can't really blame them, I mean they grew up with Chuck Berry, Fats Domino, or even Spandau Ballet, so distorted guitars and double bass drumming is meh to them.
4. Being The ONLY Person Excited About A New Single/Album/Tour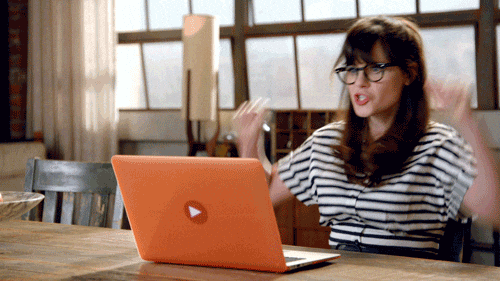 While a majority of fans today are happy when a new pop album drops, we're all happy to hear that System of a Down (and other rock-tastic bands out there) are making a somewhat comeback when they release an album. Like, eff yeah!
5. Wanting to support bands but albums and concert ticket prices are OMG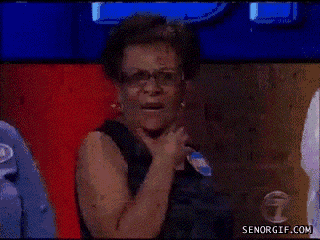 We're constantly in that dilemma on whether to skip buying that new album they just dropped or go a week without lunch.
6. But even when they cost a bomb, we will always have the budget for them
Because our love for them is seriously real!
7. That moment when you find another Malaysian that shares the same love for rock music
The rock scene in Malaysia isn't really huge as compared to pop nor EDM. So when you finally found someone who you can head bang along to the same music, it's almost like a miracle. And 10/10 times you guys become good friends.
8. Acknowledging the fact that rock music is actually soothing to us
As hard as it is to imagine, when we're sad, stressed, or just plain want to chill, our so-called "noisy" rock music does the trick of calming us down.
9. Camping several hours before a concert so you can stand in the front row
Time is only relative when we want to be closer to our idols, and as tough as it is to wait for hours on end, it's absolutely WORTH IT!
This is especially so for venues that sell free standing tickets.
10. That excitement when a band actually announces that they're touring in Malaysia or neighbouring countries
Once too often we got hyped over a band releasing their tour dates, only to be disappointed that SEA is not on their tour list!
So once in a blue moon when your favourite band announces that they are ACTUALLY performing in Malaysia, Singapore, Thailand or the likes, you can bet that we'll be full on ecstatic!
11. Depressed that you'll never be able to see rock legends perform
They always seem to find a way to avoid Southeast Asia! You'll see the US, Europe, Central Asia, Africa and even the Middle East, but not one country near us? Not cool, man! And dah lah these legends are not young anymore!

But at least one of the MOST influential hard rock bands of the late 80s is coming to Bangkok early next year.
Guns N' Roses is freaking coming!
They're the boys behind classics like November Rain, Welcome to the Jungle, and Sweet Child o' Mine.
Guess what, both Slash and Axl Rose would be performing together. If you follow their history you'll know the multiple falling outs they had, so this pow-wow is a big deal alright!

To see them and the band on stage is a must for any self-respecting rock fan, regardless if you're a punk kid or even a metalhead.
The outdoor concert, part of the Not In This Lifetime Tour, will be held at the SCG Stadium in Bangkok on the 28th of February 2017. Better start booking them flights, boys (and gals)!
Ticket prices are cheap for a band of such prestige; they run from as low as THB 3,500 (RM435) to THB 6,500 (RM810). Both numbered seats and free standing tickets are available.
Bangkok would be their LAST Southeast Asian stop before heading off to Dubai and Europe, so this will be your last and most affordable option if you ever want to see them play!
So get your tickets at the official Malaysian ticketing store here or on the Thai platform here ASAP before they're all gone! Also, if you're super-duper kind, sponsor us please!