Disclaimer: This article mentions rape, murder and other graphic details that may be distressing to some readers.

Calling all True Crime lovers! How much do you know about Malaysia's infamous killers? Our country has had it's fair share of notorious murderers who have left communities and the nation in shock over their heinous acts.
From gangsters who terrorized the streets to cold-blooded bomohs (witchdoctors), let's uncover the disturbing stories and shocking details behind their actions.
Get ready to unravel the bone-chilling tales of Malaysia's most notorious killers. We're talking twisted minds, heart-stopping crimes, and a journey that'll make your skin crawl.
1. Bentong Kali 
Get ready to enter the dark and violent world of P. Kalimuthu, better known as Bentong Kali, the ruthless gangster who terrorized Malaysia in the early 1990s. With a reputation for brutal gangland-style killings, he struck fear into the hearts of many.
His reign of terror unfolded in Pahang, Selangor, and Kuala Lumpur, where he committed a shocking 17 murders between 1991 and 1993. Kalimuthu's criminal activities revolved around drug production and trafficking, leading to deadly rivalries and bloodshed.
He was so audacious that he even called the Federal Criminal Investigation Department director's office, showcasing his arrogance.
Born into a family of 11 children, Kalimuthu had a history of crime and had already spent time behind bars before his reign of violence. In his pursuit of power, he formed his own gang and focused on expanding his influence in Kuala Lumpur. Drug trafficking became his pathway to dominance, distributing narcotics in strategic locations.
Despite brushes with the law, Kalimuthu managed to evade justice and continued his criminal activities. However, the discovery of his drug dealings during a murder investigation marked the beginning of his downfall.
In a tense confrontation with the police, he was finally brought down along with two of his accomplices. The era of Bentong Kali had come to an end, leaving behind a legacy of fear and brutality.
2. Mona Fendey 
Many of us have heard of the creepy Mona Fendey and her killer black magic. Maznah binti Ismail, or Mona Fandey, was a pop singer turned witch-doctor.
After leaving the music scene, she developed a sinister reputation and attracted wealthy and influential clients. One such client was Mazlan Idris, a state assemblyman, who paid her a whopping RM2.3million in hopes that her witchy skills could boost his political career.
In a horrifying turn of events, Mona instructed Mazlan to lie down and close his eyes, only for her husband to brutally behead him. The couple then dismembered and partially skinned the body, burying the 18 parts beneath a storeroom floor.
However, Mona's extravagant display of wealth caught the attention of the police. It didn't take long for them to uncover the gruesome truth—the butchered body of Mazlan hidden in her house.
Facing the death penalty, Mona's final words before her hanging on November 2, 2001 were chilling: "I will never die".
Rumors swirled about Mona's supernatural abilities while she was imprisoned. It is said that guards witnessed her floating, crawling on walls, and even mysteriously disappearing from her cell.
3. Ariffin Agas
On the evening of April 23, 1992, Suneeta Talwar was on her way home from a night out with her friends when Ariffin Agas, her security guard, started savagely beating her. She was able to get away and dash to her neighbor's home but had no idea what horrors had occurred in her house that very night.
The cut-up corpses of Suneeta's children, Kabir, 11, and Arjun, 7, as well as their maid, Natalia Fernandes, 45, were found in a septic tank behind the bungalow when the police came on the scene and detained the security guard.
Ariffin Agas beat the victims with stones and a cutting board before being eventually found guilty and given the death penalty in 1994.
4. Hanafi Mat Hassan
Nothing prepares you for this gut-wrenching story of Noor Suzaily's brutal murder and rape. A bus driver by the name of Hanafi Mat Hassan was driving Noor Suzaily to her work place but he took a diversion and brought her to Jalan Bukit Tinggi.
It was during this change of route did Hanafi begin his assaults towards Suzaily. An 18 year old Devan was cycling towards his tutoring facility when he noticed a topless woman inside the bus, frantically slamming her hands on the tinted window of the passenger door. But Hanafi adamantly shooed Devan away.
With the bus beginning to move away, Devan gave chase. Soon after, three more people joined in the pursuit — a motorcyclist, a man in his 50s, and a driving school instructor.
Devan courageously approached the bus and saw Hanafi walking towards the driver's seat while hitching up his trousers.
Hanafi noticed the four men and quickly reversed the bus, which was said to have headed back towards the Taman Chi Liung roundabout.
It was reported that Hanafi had stripped Noor Suzaily, tied her hands with her headscarf, raped and sodomised her. After he was done, Hanafi used the same scarf to strangle her.
Hanafi then dumped her nude and lifeless body out of the bus near a construction site near Jalan Bukit Tinggi and drove off. After numerous court hearings, Hanafi was sentenced to the death penalty and was hanged on Dec 18, 2008 at the Kajang Prison.
5. Lee Chow Meng
Get ready to delve into the twisted tale of Lee Chow Meng, Malaysia's most infamous serial rapist. Between 1996 and 1997, he terrorized the nation, sexually assaulting and murdering his victims. Lee's reign of violence began when his girlfriend left him, triggering a vengeful rampage against other women.
He targeted his victims through newspaper and magazine ads, luring them into meetings under false identities.
Once he gained their trust, he drugged them and committed heinous acts of assault. Lee's sick desires were fueled by his obsession with women who resembled his ex-girlfriend. To make matters worse, he extorted money from his victims, threatening to expose explicit photos.
The police launched a massive manhunt, offering a reward for information leading to his capture.
Finally, after evading capture for over a year, Lee was apprehended in 1997. Despite the lack of evidence in most cases, he was charged with the murder of one victim and ultimately pleaded guilty to manslaughter, receiving a 15-year sentence.
Lee suffered health complications from an HIV infection and passed away in 2001. Before his death, he made a chilling request for his possessions, including books on sex, to be placed in his coffin and his ashes scattered at sea.
6. Ahmad Najib Bin Aris
Canny Ong's abduction, rape, and murder in 2003 shocked the nation. She was visiting her sick father when she was kidnapped from a shopping center parking lot.
Despite efforts to find her, she couldn't be located. Security cameras showed her car being driven away by an unknown man.
Her abandoned car was discovered a few days later, and a burned body was found nearby. Ahmad Najib Aris was arrested and found guilty of the crimes. He received the death penalty and was executed in 2016.
And that brings us to the end of our list.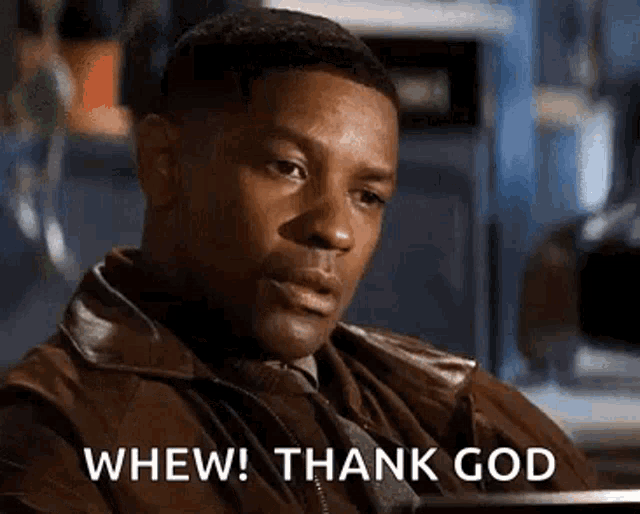 These murderers showcase the sinister underbelly of the country's criminal landscape, leaving us fearful for our safety. This chilling snippet into the motives of these Malaysian killers reminds us to always be weary… you never know who's lurking around the corner.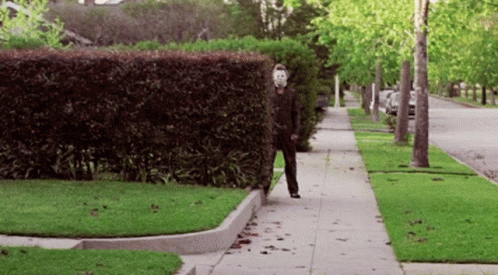 Did we miss out on any other infamous Malaysian murderers that should've made it on our list? Let us know in the comments. 
Also Read: 6 Unsolved Cold-Blooded Murders From The Past That Still Haunt Malaysia Today