Bak Kut Teh is a popular dish amongst the Chinese and non-Muslim communities both in Malaysia and Singapore. Of course it's origin has been a constant debate amongst Malaysians and Singaporeans and a recent parliamentary discussion has sparked more conversation over which country gets to "claim" it.
This occurred after a Member of Parliament (MP) for Tebrau, Jimmy Puah urged the Malaysian government to consider listing the dish as one of the country's national food heritage.
This was also urged so that Malaysia would be able to officially claim it after a popular media coverage surfaced of it saying that Bak Tuh Teh originates from Singapore.
Opposition Langkawi MP, Datuk Suhaimi Mohd Abdullah then says that heritage food must be able to be eaten by all ethnic groups in Malaysia, eliminating Bak Kut Teh's potential from making it to the list due to it being non-halal.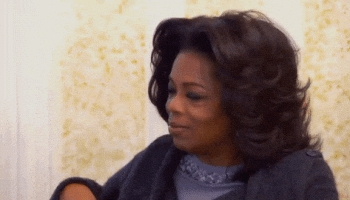 Yes, it's clear a lot of people feel strongly about this special pork bone broth. Hours of cooking pork bones, ribs and mushrooms with herbs and spices including star anise, cinnamon, cloves, dong quai, fennel seeds, and garlic go into this dish.
Scroll further to uncover the truth behind it's origins, a much loved comforting meal to many in Malaysia.
1.Bak Kut Teh tastes vary according to location 
To understand Bak Kut Teh's story you must first understand that there are many variations of this dish, with the main 3 originating form the communities of the Hokkien, Cantonese and Teochew Chinese speaking dialects.
Because of migration in the 19th Century, many forms of this Chinese broth exists across South East Asia, making the taste to vary with location as well.
In Malaysia, Hokkien style Bak Kut Teh is the most prevalent. It's made using a variety of herbs and spices, as well as a combination of light and dark soy sauce to produce a darker coloured broth. 
Cantonese style Bak Kut Teh incorporates more medicinal herbs and less spice to create a more earthy flavoured soup.
In Singapore, the Teochew style bak kut teh is a much lighter coloured broth compared to the Hokkien version. Singapore's Teochew version is made by boiling pig ribs and bones in garlic and heavy use of pepper. 
2. Believed to have originated from Fujian, China
While the exact origin of Bak Kut Teh is unknown, it is thought that early Chinese coolies who brough this dish over to Malaya and especially Klang (then Port Swettenham) mainly came from the Fujian region. 
Fujian has a braised beef rib stew dish called Niu Pai that is thought to be the where Bak Kut Teh later drew inspiration from. 
3. Bak Kut Teh was said to have been specially made to replenish Chinese coolies at Port Klang (Port Swettenham) during the 1900s
There are a few stories of how Malaysia's famous, Klang Bak Kut Teh came about. The first one tells of a Chinese physician from Quanzhou that made a special medicinal herbal soup to heal the weakened bodies of the coolies form all the hard labour.
Pork bones with little or no meat simmered with dark soy sauce and Chinese medicinal herbs. Bone marrow was intended to strengthen the immune system. The bits of flesh scattered among the bones provided nourishment as well as some collagen to lubricate the joints while. Liquorice and dang gui herbs that are typically added are also believed to help for sore throats.
4. First proper restaurant selling Bak Kut Teh in Malaysia was in Klang – Lee Boon Teh's Kedai Makanan Teck Teh
The first Bak Kut Teh shop is said to have appeared in the mid-1940s in Malaya, founded by Lee Boon Teh. Apparently he was the first to set up a proper stall selling Bak Kut Teh near the Klang station.
The restaurant was founded in 1945 and relocated in the 60s to its current location at 27, Jalan Stesen 1, Kawasan 1, 41000 Klang. It's still up and running till today!
Among the various theories of the origins of Bak Kut Teh's name, some believe that the "teh" derived from the founder's name, Lee Boon Teh
.
5. One of the theories of it's name is from the tea herb used in the dish
Bak Kut Teh means "meat bone tea" in Hokkien but the meal originally doesn't actually involve any tea. The first theory of why the name is such is because it refers to a tea-drinking ritual that has become an important component of eating Bak Kut Teh.
Another theory is that a popular tea ingredient is used to make the broth. The tannin in strong Chinese oolong tea is said to be used to demulsify the enormous amount of pork fat by separating the oil from the herbal broth, allowing the body to remove it.
Whatever the case, it's clear that this dish has an interesting history and story to tell. Would that prove to be enough for it to be listed as one of Malaysia's heritage dishes (despite it containing pork)? We'd love to hear your thoughts on this matter in the comment section! 
Also Read: 5 Unique Facts All Malaysians Should Know About the Underrated Laksa Johor!