Watch: Adorable Doggo Collects Owner's Mail From Postman
Remember when we said that animals really are smarter than we think they are, and the fact that they tend to do things that can truly surprise us? If you don't, why not go on and check out our last article about how a missing dog found its way home all on his own by clicking here? Pets are seriously damn smart okay.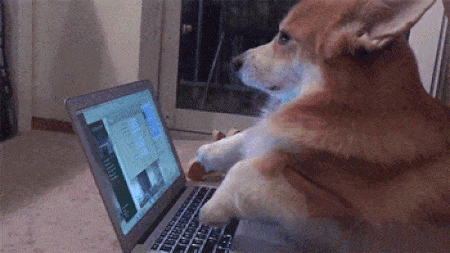 Anyway, back to what we were saying: animals are really smart. And if you know how to train your own furkids, you can actually get them to perform a good number of tricks for you, or in the case of this one cute doggo, pick up the mail for you on the daily!
In a video shared by netizen Munir Mohd over his Facebook on Thursday (16th July 2020), he showed how the dog belonging to a home that he delivers mail to on a frequent basis has been trained to collect the stacks of envelopes from him without missing a beat daily.
The moment his motorbike pulls up to the front gate, the adorable dog trots up happily to him with its tail waving, before climbing up on its hind legs to reach for the envelopes offered out to him with his mouth. Obediently, he then returns back into his owner's home.
Apparently according to Munir, he has delivered mail to this home for over four years and every time he arrives, the dog will collect the family's mail from him dutifully. Aww!
The short clip has since caught the attention of many Malaysian netizens who fawned over how well-behaved and diligent this doggo is with its duties. The video has since been shared over 6,700 times.
We don't know about you, but we want to know just how you can train your furkids to collect the mail too. Or wash the dishes. You know, anything those lines. 
Also read: Watch: Lost Puppy Reunites With Owner By Going To Its Usual Vet For Help