Video: Myvi Passenger Dumps Four Newborn Kittens By The Roadside In Kelana Jaya
Having a pet is considered a responsibility, but that's not all.
If your pet ends up having little babies, it is also your responsibility to ensure that the little babies are well taken care of, meaning you should either care for them yourself or you should find them good homes. Dumping them should never be an option.
The Malaysia Animal Association recently showcased a video of a person dumping 4 little kittens by the side of the road in Kelana Jaya, before leaving them there and driving off.
They wrote on their Facebook page, "Four kittens, roughly around 3-weeks-old, were dumped by the roadside without their mother, in an inhumane and cruel act that happened on the 26th of May at about 5:58pm. The act was carried out by the passenger of a Perodua Myvi on the road in front of a house in SS5, Kelana Jaya, Selangor."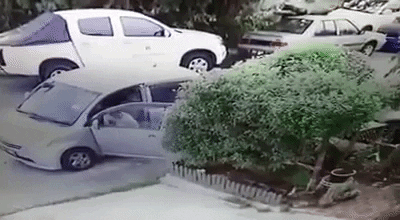 "Dumping of cats is a criminal act of animal cruelty and neglect. This action is clearly in violation of the Animal Welfare Policy and is in violation of the Animal Welfare Act 2015. The Department of Veterinary Services is advised to take action against this cruel crime. The culprit who threw the cats onto the street should be prosecuted. Those who reject the breeding of their pets like this cause an increase in the number of stray animals," they added.
The owner of the CCTV footage has been urged to come forward to make a report with the Malaysia Animal Association via their WhatsApp at +601120901097 as with a report, the authorities will be able to track and trace the vehicle via their number plate and make an arrest.
If you don't think you are responsible enough to not only care for a pet but also their babies, please have your pets neutered.
What do you think about this? Let us know in the comment section.
Also read: Kind M'sian Saves Stranded Kitten Caught In Heavy Rain At The Side Of The Road