Video: Brave Dad Punches & Slaps Abusive Nanny Who Smothered His Daughter's Head With Apron
Parents are meant to protect their children and ensure their safety, that much is clear. After all, the young and the weak can't possibly hope to stand up for themselves should they encounter danger, especially without help.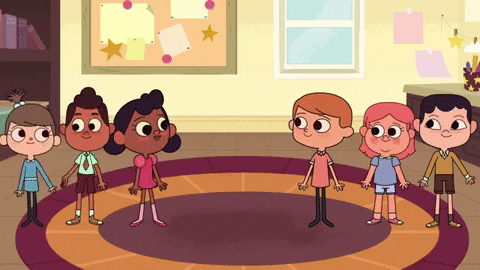 But some parents truly go above and beyond to ensure that the safety of their children isn't compromised, as this report from Sin Chew Daily goes to show!
The incident happened in Qinghuamiao Kindergarten, which is located in Loudi in China's central Hunan Province on 20th November 2019, saw one Mr Li drop his child off at the daycare centre, as most working parents do.
But being the concerned parent that he was, Mr Li decided to hang around outside the daycare centre for a bit, just to ensure that his child was fine and didn't continue crying from possible separation anxiety. He did so by watching the class unfold through a nearby CCTV monitor.
Instead of watching his child happily interacting with other children of her age however, what Mr Li saw was truly horrifying. Initially, Mr Li's daughter appeared hesitant to put on an apron like the rest of her classmates were meant to do. So in a bid to get her to behave, the teacher then brought out a stick and waved it in front of her. But when that still doesn't work, she resorted to other measures:
Placing the little girl on another adult's lap, she then reaches for the apron and proceeds to smother the girl's entire head with it!
After watching this unfold before his very eyes, he then stormed into the classroom and proceeded to slap, punch and kick the teacher, Ms Hu, in a rage before an entire classroom of students. Neither party decided to settle the matter privately, which would have let them off without criminal charges.
Mr Li said his decision was motivated by the fact that:
She refused to apologise. She didn't care about losing her job. Her attitude, and the attitude of her family, was vile, and I cannot accept that. I accept the consequences of my own actions, but this child-abusing teacher must be arrested too.
Ms Hu has since been dismissed from her position in the nursery, and she has been jailed for 12 days and fined 500RMB (RM269). The education bureau may even terminate her teaching licence in further action.
We hope that the little girl hasn't suffered any lingering trauma from that experience, and hope that Ms Hu receives the punishment she truly deserves.
Also read: 5yo Who Was Severely Tortured by Parents Dies After They Kept Pouring Scalding Water on Him