This 81 Year Old Malaysian's Heartfelt Story Will Melt You
A few days ago, facebook user Jackson Gan decided to take a taxi. When he got into the car he was surprised to see an old man behind the wheel. He talked to the old man while heading to his destination, and learning the man's story will change your view on life.
His post writes,
"Just now I took a cab. This uncle is already 81 years old, born in the year 1934. I couldn't believe my ears when I heard it! 
He lives a simple life, but not an easy one. He has a wife, 4 daughters and an adopted son. His wife went into a stroke and is now in a hospital under care. Two of his daughters doesn't really care or bother about him while another daughter also suffered from a stroke. That daughter stays at home while he takes care of her.
His biological son got into an accident when he was younger and passed away, while his adopted son was bought from someone to take care after the son's passing. However he's lazy, and only plays everyday. 
In that short 10 minutes, Uncle said that being healthy and happy is all life need.
"Everyday my aim is to reach RM100. If I finish work early I'll go to the hospital to visit my wife. I'll talk and laugh alongside her bed and then go home to take care of my daughter."
He said, his goal in life is to earn RM100 a day and by that, he'll already be satisfied.
When I saw his smile, I couldn't compare myself to him. Currently, his aim can be accomplished rather quickly everyday. So he can happily go accompany his wife.
A lot of people have their own aim, but lack the strong determination.
Actually we are all useful people, but why do we underestimate ourselves? There's no good or bad jobs, it only depends on how you look at them only, because we can be just like uncle, to look at things with more simplicity. Yet we choose to be complicated.
Before I left, I gave him extra for the fare and told him, "uncle, keep the change. I want you to finish work earlier today. It's easier for me to earn back anyway."
Uncle kept thanking me and finished his work earlier again. That kind of happiness, really left me at a indescribable satisfaction. I've seen a short video like this before, only today I've finally did it for myself."
Sir, you definitely deserve a cookie.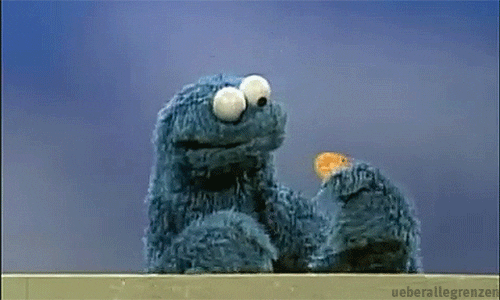 Translated from his chinese version of the post:
"刚坐德士去搭巴士。这uncle已经81岁,1934年出生,听了我简直不敢相信!他的生活简单但不容易,有太太及四名子女,一名养子。太太中风但在同善医院给他人照顾,两名女儿没什么理会他,另一名女儿中风在家由他照顾起居,儿子在年轻时意外先离开了,养子是儿子离开后而跟别人买来的,但却十分懒散,成天游手好闲。短短几十分钟,Uncle说人只要健康快乐就好,每天的目标就是挣RM100。如果早放工,他就去同善医院的养老院探望太太,陪她聊天说笑,过后便回家照顾女儿的起居。他说,他的生活目标,就是每天挣RM100,他就真的很满足了。看到他的笑容,真感叹自己不如他。目前,他的目标每一天都很快完成,所以他都很开心地去陪伴太太。很多人有着目标,却未坚持到底。其实我们都是有能力的人,只是为什么要低估自己?职业不分贵贱,看你怎么去诠释它而已,因为我们也可以像uncle一样简单啊,只是我们选择复杂而已。临走前,我充整数给他,说 "uncle,不必"找"钱,我想你早下班,因为我赚钱比你容易。" uncle一直说谢谢,又可以早下班了。那种快乐,却是心灵上非常满足的。这也是我看过一部短片得来的idea,只是今天我把它实践罢了。"