How Do You Tell Your Wife-To-Be That You Only Have 3 Months to Live?
For National Cancer survivors' month, we've picked up an old story posted last year about the heartfelt love story of a man who was suffering from cancer and his promise to the love of his life that he will marry her.
Mr Alan Yap submitted his emotional Valentines tribute on Stomp.sg and it practically made the nation cry. It's a wonder they didn't submerge underwater. You know how small Singapore is lah.
Warning: Tissues may be needed while reading this.
Part I: Serendipity
How does one tell his future wife-to-be that he will die in three months' time?
I remembered very clearly.
We met in 2011. You are this radiant and attractive lady.
Till today, I cannot fully comprehend why you decided to let me hold your hand. I am a divorcee with two young children. You are not without better suitors and I knew you always attract a horde of admirers with that captivating smile and flawless complexion. But you did and I would forever say my graces.
You like the Singapore Flyer. You said the view up there is mesmerising. I proposed. Let us get married at the Flyer in June 2014. You agreed. I am humbled.
I experienced stomach discomfort after Valentine's Day 2014. I thought it is normal gastric as I had not been eating properly those days. I did not know a routine scope check would turn our lives upside-down.
I am diagnosed with liver cancer, terminal stage. The cancer cells have spread extensively to the portal veins and lymph nodes. "You will die by June 2014" the doctor said.
"Dear, I may not be able to keep that appointment at the Flyer anymore."
Tears fell down your lovely cheeks. You hugged me tightly. I told you to leave and find someone else. You refused to let go. Again, I am humbled. Our tears converged.
Part II: Purgatory

Image source: Stomp
I do not want to let go of your hand so soon. I want you to be my wife. I want to live. Hence, I opted for chemotherapy to salvage any chance of prolonging my life and prolonging my time with you.
The chemo drugs are toxic and potent. Within two weeks, my weight plunged from 90kg to 70kg. I shriveled and there was hardly any ounce of energy left in me.
"Dear, did I ever tell you that I am aware you are crying in a corner of the room that night?"
I lie in bed after another chemo session. I can feel the chemo drugs coursing through my body and killing everything in its path. I cannot even muster the strength to open my eyes. I can only whimper. You leaned closer so that you can hear what I am murmuring. You assured me everything will be alright and you will stay by my side. Although I could not see you then, it broke my heart to hear you sobbing in the corner, however much you try to conceal it.
I am not a handsome man to begin with. And I am even more conscious of my appearance after I fell sick.
"Dear, have I ever told you I am overwhelmed by your great heart to see beyond all these and even caress me tenderly?" I am certain your decision to continue holding my hand has caused immeasurable ache and pain to your parents. I am sure they have requested you to leave me. And yet, you persisted.
One day, my condition worsened and my blood platelets plunged to alarmingly low levels. I am in danger of dying due to internal hemorrhage. The doctor warded me immediately so that they can effect emergency blood platelet transfusion. It was late morning then. When I opened my eyes some time later, I saw the night sky through the window. The moon bathed the room with its luminous light. It was a serene feeling. I turned and saw you. You have kept vigil and were resting your head on the side of my bed. I gently stretched out and caressed your hair.
You awoke quickly and asked how I was?
"I am alright, dear. It is so good to see you again."
Part III: Devotion

Image source: Stomp
It is almost a year since those dreadful words uttered by the doctor. I refused to yield because there is something I have yet to do.
The odds are stacked unfavourably against you in believing I could survive this.
But you believe in me and thus I believe in us.
Recently, you asked why I spend so much time exercising every day despite the inherent fatigue. "Dear, it is because I never want you to worry about me no more." I need to become stronger. I do not want you to carry all the bags whenever we go out. I want to be strong enough to piggy-back you whenever you are tired. Your petite frame is carrying too much burden through this ordeal.
You are a superstitious person. You said you consulted a fortune-teller and he said I will live to 60. He said we made a commitment in our previous lives to be together. You said there is a red string binding both of us. You said that is why you can never leave me.
I am humbled one more time by your assurance and love.
On this Valentine's Day 2015, I would like to ask "Dear, it may be one year overdue. But can I call you 'Mrs Yap' at the Flyer come June 2015?"
Mr Yap battled valiantly so that he could marry his one true love. Unfortunately, he passed away on December 2015 after succumbing to his cancer. He broke up with his girlfriend Sherry after finding out that his cancer cells had spread to many parts of his body, Stomp reports.
Seeing a loved one suffer through cancer is devastating. The disease is difficult to cure and treatment can be a long, painful process. Just as alarming, cancer can occur in anyone, young or old, of any station in life. We need to monitor our health regularly to ensure that that we do not get a nasty surprise like Mr. Yap.
Hence, get a medical checkup – for FREE!
Going for a medical checkup will mean sacrificing a few hours of your time, but it's important to do so even if you 'feel fine'. After all, some cancers do not exhibit obvious symptoms until the late stages.
This is why AXA has partnered with Beacon Hospital to offer you a medical checkup worth RM299 – for FREE. Just go here and follow the easy instructions.
As a bonus, you will also get to enjoy a 40% discount on a KFIT membership, which gives you access to numerous gyms, spa, dance, yoga and fitness related programmes around town.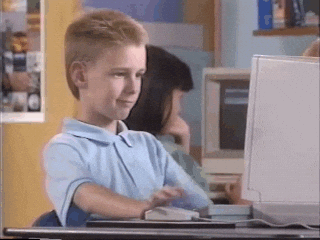 Why you should protect your health:
1. Malaysia averages a whopping 12% increase in medical fees every YEAR!
2. Medical costs can be expensive, particularly cancer.
3. 1 in 4 Malaysians will develop cancer.
4. Cancer treatments can cost hundreds of thousands of ringgit.
5. Over 50% of cancer patients will go broke after 1 year (told you medical fees are crazy!)
Introducing the AXA 200 CancerCare this Cancer Survivors' Month.
This special plan goes as low as RM1.50 a day (cheaper than that Milo Ais you ordered at the mamak) with fixed premiums and coverage of up to 200% of the sum insured. Whether you're buying it for a loved one or yourself, this plan will ensure that you won't have to suffer financially, as well as emotionally, should the worse ever occur.
So check out the AXA CancerCare here. No harm trying because you'll receive a free quotation after signing up and can decide whether the plan suits you.
It is not too late to start now.