Tao Kae Noi Is Launching Boba & Mala Flavoured Seaweed And We Don't Know What To Feel!
If you think the boba hype has died down, think again!
Most seaweed lovers are familiar with the famously addictive Thai seaweed brand, Tao Kae Noi. Once you open a pack of these irresistible snacks, there's no going back.
Recently, the Thai creator of these umami-filed snacks announced that they will be launching the new Bubble Milk Tea Crispy Seaweed. 
Unlike the usual savoury flavour options, this new item is said to embody "the familiar sweet richness and earthy flavour of bubble tea." Interesting.
But if that's not what you're into,  Tae Kae Noi is also launching three new mala-flavoured seaweed snacks for all you spice lovers.
The flavours are:
Mala-flavoured Big Roll Grilled Seaweed
Mala Big Bang
Mala Crispy Seaweed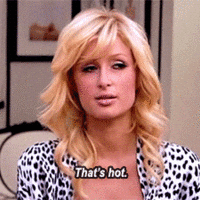 While there isn't a set date for when these exciting new items are launching, Tae Kae Noi hints that they will be available for purchase sometime in December!
For now, these items are only set to premiere in Singapore but they might hit Malaysian stores soon.
What do you guys think of this? Would you try out these new flavours?
Also read: Llaollao Introduces New Charcoal Flavour On 29th November For Black Friday