Restless M'sians Unable To Party During MCO Decide To Create Epic Condo Balcony Rave
Many Malaysians are wondering what they can do during this Movement Control Order now that their time has somewhat been freed up due to the lack of gathering activities.
Can't go clubbing with your friends? Can't go to a bar and listen to live music?
Well, Malaysians have got you covered. DAUD (im_afiqq) took to his Twitter page to showcase what happened when he decided to play club songs out loud from his apartment balcony, and the results are mind blowing.
Quarantine Day 5

Sporting juga kejiranan aku ni🤣. pic.twitter.com/UD8igc2rYO

— DAUD (@im_afiqq) March 22, 2020
He wrote, "Quarantine, day 5. My neighbours are quite sporting."
In the video, DAUD played a few 'clubbing' songs through a massive speaker so that the rest of the apartments and condominiums in the surrounding area could hear the song. Flashing and colourful lights could be seen coming from the other balconies as his fellow residents of the area raved along to the music.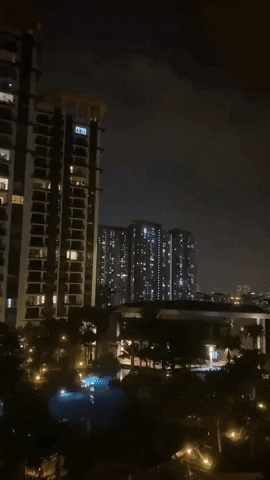 At one point, other neighbours also started to play songs as cheers and screams of excitement can be heard from the distance.
It's certainly surprising to see how DAUD's neighbours reacted to the loud music and hey, we all need to be a little bit sporting throughout this difficult time, right?
DAUD's posting has since garnered over 10,400 retweets.
Spread the positivity and let's get through this Movement Restriction Order and Covid-19 breakout like champs. 
Also read: Tan Sri Muhyiddin Yassin Announces PTPTN Payments Suspended 6 Months Amid Covid-19 MCO