Post-MCO: Buy Or Rent? Live In The City Or Outskirts? M'sian Property Experts Share Their Thoughts
When it comes to properties, there's just so much to think about. And right now an additional question, how much has the property markets changed since the MCO was implemented? Should I buy or rent? Is it better to live in the outskirts or in the city? These are just some questions most Malaysians have in mind when it comes to properties. So here's what you need to know about buying versus renting and living in the city versus outskirts:
Buying vs. Renting
1. Price & Affordability
When it comes down to buying or renting, finances are always the first thing that pops up. What can you afford? What do you have to take into account when deciding. Here's what you'll need to know before you sign up to buy or rent a house:
RENT:
No crazy upfront downpayment besides the security deposit (usually 2.5 months) and 1-2 months utilities deposit

Example: If your rental is RM1,500 per month, then you'll have to pay around RM5,250 (2.5 months security deposit and 1-month utilities deposit)

Monthly maintenance fees, repair bills, bi-annual cukai payments and more are usually borne by the landlord.
The landlord may increase the rental every year or when you want to renew the tenancy.
BUY:
You'll have to commit to a long-term loan period, between 30 to 35 years where you would need to pay between RM2,000 and RM4,000 monthly for a house priced around RM500,000

Expect interest rates to be between 4% to 5%

You must have enough to pay 10% upfront for the downpayment

Example: If the property costs RM500,000, you will have to fork out a RM50,000 downpayment

There are also stamp duties, legal fees and agent fees to keep in mind

For a RM500,000 property, these could cost on average RM10,000 to RM15,000.

Don't forget monthly maintenance fees and yearly cukai payments

Cukai Tanah (Quit rent) and Cukai Taksiran (Assessment Tax) are usually due twice a year
2. The importance of mobility and your lifestyle
To rent or buy really depends on your lifestyle and how important mobility is to you.
RENT: 
If you don't want to be tied down or you get bored with your surroundings easily, renting is probably a better idea.
If you know that you're only living in a location because of your job, and would move later, then renting is probably better temporarily.
Also, before your contract ends, do expect possible future tenants to drop by for house viewings. Given the state we're in right now, having strangers over may not be something you'd want.
BUY:
If you're ready to settle down and you're not the kind to move around, then BUY!
If you want stability, ownership, and want to put down roots, then BUY!
Even if you decide to sell later, you'll probably be able to cover the expenses that you have put upfront. But home-owners are always advised to give time for their property to appreciate in value.
3. Housing schemes and ownership
Because finance plays a big role in buying or renting a house, there's a lot to be taken into consideration and property developers know this.
RENT:
Renting a home means no ownership. You'll be paying monthly for the rest of your life with nothing to own at the end of the day.
Furthermore, rental prices can increase at any time based on the market and there are no housing schemes available for renters. BUY:
Buying a house means having full ownership of your home but it also means you're ready for some responsibilities and stability. And property developers are there to make things slightly better for you. Many of them offer attractive housing scheme packages for financial relief.
Since it's supposedly a buyer's market now, if you're looking for a good housing scheme, then you should definitely consider the attractive offers provided by Bukit Pelali @ Pengerang developers, Astaka Holdings in Johor. These are just some of the benefits they provide home buyers with:
Own First Pay Later; 24 Months loan Instalment Borne By The Developer
Free 2 Years Maintenance Fees
Imagine the savings! You can practically book a property today and only pay two years later when you're slightly more stable financially.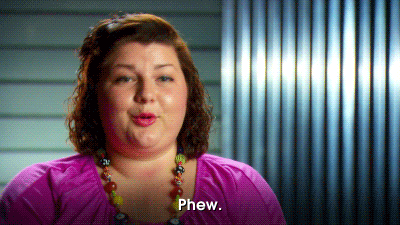 City vs. Outskirts
Deciding to buy or to rent is not that easy, we know. But if you decide where to live first then it might be slightly easier to decide. Living in the city or in the outskirts, both have their pros and cons. Here are some pointers that may help you:
1. Quality of life
CITY:
You are exposed to plenty of external stressors such as pollution, excessive stimuli like noise and lights, and the most common, traffic jams!
You'll also probably be surrounded by large crowds very often which, given the state the world is in now, it might not be the best idea.
But if you're a city dweller and have an active nightlife, then who cares about quality of life!
OUTSKIRTS:
Just for the record, outskirts here does not mean a completely hidden sanctuary from the city, miles and miles away from civilisation (although they do exist too). But here's why the quality of life could be better in the outskirts:
Children get to be closer to nature rather than being surrounded by a concrete jungle. Basically, more football and spending time outdoors.
It certainly improves mood and health. Studies show that being surrounded by nature can tremendously improve your health and well-being.

Example: Imagine living on a hilltop oasis like Bukit Pelali. Just being surrounded by the lush greenery and panoramic views can instantly put you in the right mood anytime!


Imagine waking up to a beautiful sunrise and ending your day with an equally beautiful sunset every single day too!
2. Prices and Size
When it comes to deciding whether to live in the city or outskirts, price definitely plays an important role but so does size. Here's why:
CITY:
Due to limited space in the city, properties tend to be smaller yet more expensive because of location, convenience and demand. Hence why people tend to rent more than buy properties in the city.
You'll probably be paying two to three times more per square foot for a property in the city compared to one in the outskirts.
Most people can't own landed homes because they cost more.
OUTSKIRTS:
Most people tend to purchase properties here because they're more affordable and bigger in size. It's not surprising that for the price of a condominium in the city, you can probably purchase a landed property in the outskirts.
For RM500,000, you can probably purchase a decent condominium in the city. But for that same amount, you can own a double-storey landed property in the outskirts!
3. Convenience is key!
Convenience is one of the major factors when it comes to living in the city or outskirts. Most people tend to move to the city for work purposes. But not many choose to settle in the city. It all comes down to convenience;
CITY:
Well, the convenience the city gives you can't be denied.
Easy commute and excellent connectivity thanks to public transports like MRTs and Rapid buses.
Plenty of facilities for health, education, shopping and more. Within a 5km radius, you'll be exposed to plenty of these facilities.
OUTSKIRTS:
Perhaps years ago living in the outskirts was a little bit of a problem when it came to convenience. But more and more developers are beginning to merge convenience with all that the outskirts have to offer. Take Bukit Pelali @ Pengerang for instance, it's the ultimate satellite township to live, work and play in.
This township provides its residents with the convenience of a primary school, a Sekolah Agama and a hospital within walking distance of their homes! And the best part, these are just some of the leisure and tourism hot spots located just minutes away;
Sebana Cove Resort, 5.6km
Lotus Seaview Resort Teluk Ramunia, 5.6km
Desaru Ostrich Wonderland, 7.9km
Lotus Desaru Beach Resort & Spa, 24.9km
Sand & Sandals Desaru Resort and Spa, 25.6km
What a catch right! But what really makes Bukit Pelali "A NOTCH ABOVE THE REST" is not just its hilltop living surrounded by lush greenery and picturesque, panoramic views, but the combination of it all in one place.
That's right, convenience, nature and beauty in one place! Oh, and did we mention they're fully gated and guarded too?
Bukit Pelali has so much to offer including different kinds of properties like terrace houses and cluster homes.
Homes on a hilltop, surrounded by lush greenery, gated and guarded, and has all the amenities and accessibilities you need, sounds like a dream home right? But it really does exist in Pengerang, Johor! It's a hilltop living that is easy to own. If you don't believe us, check out their website for all the information you need, plus plenty of pictures of the properties and the township.
And don't forget, they're now offering special housing schemes for home-owners so grab em' before they're gone!
To find out more about the Bukit Pelali properties, you can visit their website here.
Buy or rent? City or outskirts? What would you choose? Let us know in the comments below!