North Koreans Express The Horrors Of Living In The Country And Why They Escaped
North Koreans are some of the people that suffers on a daily basis. Two North Korean defectors were recently interviewed about their life in the dictated nation and why they escaped.
The two shared the harrowing stories of how people suffer under the extreme conditions in the secretive country.
Sunny, one of the interviewees, said,
"I saw two-thirds of the people in my hometown starve to death. They died because they had nothing to eat. They (the government) didn't provide any food."
The guy, who is unnamed, shared his story too. He grew up in a rural part of North Korea, far from Pyongyang City and escaped the horror in 2001.
He went to China and lived there for 3 years until he was able to move to South Korea where he has lived in until now.
He said,
"I didn't know when I was going to die of starvation. North Korea a drought that claimed as many as 3 million lives. I experienced it all first hand."
"I saw a little girl die right in front of me. You see when a person dies, flies are the first to know. Even though she was still breathing, they must've known she was going to die.

"They started gathering around her eyes, nose, mouth, anus, around all those areas…they started gathering like crazy."
"When I saw things like that, I thought there was no reason why I couldn't end up like her."
"Luckily at the time, my mother was able to travel to China a few times and told me China was a rich country. So she decided to go to China and I tagged along."
He was lucky to escape the harsh conditions of the nation and also the terrible life he had at home.
He also revealed that in the rural areas of North Korea, they rarely get any electricity at all!
"They (the government) gave us electricity only a few times a year. Like on New Years day because we had to listen to Kim Il-Sung or Kim Jong-Il's New Year's address."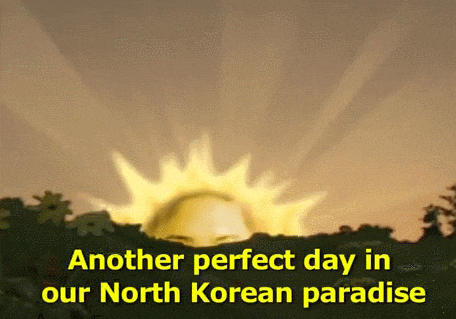 Although living in the poor and underdeveloped country was horrific, the escape wasn't easy either. Sunny shared one of the few ways North Koreans use to escape.
"When you escape, there is the Tumen River. So you have to cross either the Tumen River or the Amnok River to go to China."
"It was winter when I escaped. It's so cold in February that rivers would totally freeze. I just walked."
"North Korean soldiers would be underground pointing guns through holes. So the people escaping can't see the soldiers. That's why it is so dangerous."

"So you have to pay the nearby soldiers in advance and tell them to not shoot you when you escape between such and such time. That's how you make the arrangement to escape."
"But people would be too scared to escape. Because if you attempt to escape 3 times, if you get caught 3 times, you will be executed in the form of public execution."
"They will make an announcement 'Today at such time and such place, there'll be a public execution."
Children under the age of 12 are not allowed to watch this gruesome event. However, whoever was 12 years old and above were forced to watch it even if they didn't want to.
"When Kim Jong-Il was in charge, it was only those who were caught trying to escape that were executed."
"But now that Kim Jong-Un is in charge, if one person got caught, the whole family would die. They kill 4 generations!"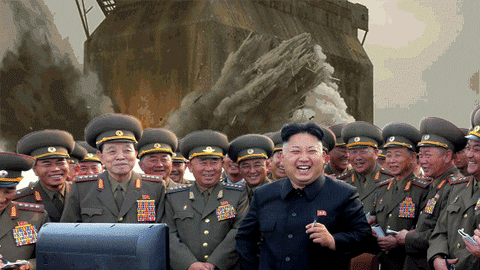 Sunny went on to explain how North Koreans would receive entertainment from the outside world.
"Whenever there is a new South Korean drama, it will come out as pirated CDs within 2-3 months. And the CDs will make their way into North Korea."
"North Korean merchants bring them in from China because they can sell at a premium in North Korea."
"You can't get caught! If you get caught, you will head straight to the labour camp."
But it seems like South Korean dramas isn't the only worst thing to partake in in the North. Porn is an all-time offense.
"Watching porn is no joke. In North Korea, porn is called 'yellow video'! Anyone involved in making porn, like directors, staff members and actors will get executed."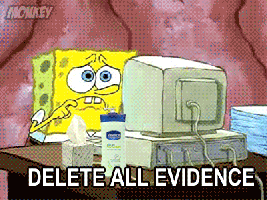 But the problem is not just the suffering that North Koreans have to endure, it is also their lack of information about the outside world. They've been fed lies about other countries, especially South Korea.
The guy explained,
"When I was in North Korea, I thought South Korea was full of homeless people. A lot of homeless people and evil capitalism…but now they (the current generation of North Koreans) don't think like that at all."
"The reason people escape now is because there is no freedom. So they defect out of frustration and anger."
"Because the previous generation escaped from the famine, they saw a bigger world. They told people who were still stuck in North Korea."
"So they realized what they had been told all their lives was a lie and they told their family accordingly. Now the people have changed to the point they don't trust the government anymore."
Communicating with the people back home was also tough. Sunny told the interviewer that her family owns a mobile phone from China with a Chinese service provider. They avoid using North Korean phones as they are all tapped by the government.
"So we send that mobile phone to North Korea and contact family that way. If we get caught calling South Korea.. the entire family will die."
Sunny expressed her worry as she had recently lost contact with her family after the recent flood that swept many homes away.
At the end of the video, the unnamed man wishes that international countries were more aware of the horrible conditions North Koreans have to go through.
Watch the full interview here: