New Make Up Trend Got Ladies Drawing Penises On Their Eyelids
Yep, you read that right. One girl decided to draw a penis on her eyelids and shared a picture of that on her Twitter.
Her name is Asia Brautigam, 19, from San Fransisco, America. This young mother is the owner of BadLib Cosmetics so she definitely knows how to work her makeup.
However, over some strange reason, Asia decided to draw a penis instead of the typical wings to line her eyes. And she proudly named it the Dickliner.
The hilarity of the picture and name garnered much attention and soon enough it went viral online. But that's not the best part. It seems that so many ladies loved the cocky makeup that they too drew penises on their faces!
A bunch of them shared images of themselves with the ridiculous trend for the world to see too!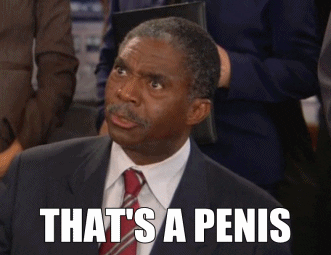 Humans are bloody weird.
Besides that, many netizens also shared their support for Asia's idea.
"This is still better than any eye look I've ever created."

"We need a tutorial NOW I need this look for the holidays."

"BRB, boutta draw a dick on my eyelids."
In the comments section, Asia mentioned that it was something she did just for fun. She thought of deleting the picture after a while but lo and behold, it went crazy viral. So the makeup business owner decided to let the picture be. We'll never understand these viral trends.
What do you think of this new makeup trend? Looks like these girls won't be having a hard time anymore getting stares.