M'sian Drug Dealers Mix Ecstasy With Bubble Tea For The Ultimate Addictive Beverage
Bubble tea, as most of you know, is a trend-food. And like most trend-food items, they are highly popular to a point where some people have described them as being almost 'addictive'. But that's just a state of mind, right? After all, there's nothing really addictive inside a cup of bubble tea that would make you addicted to it.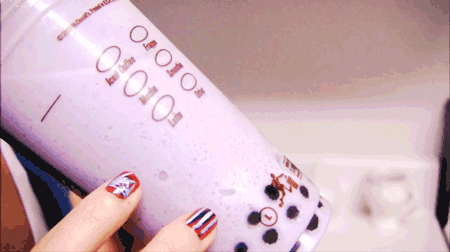 Well, guess what: yes there is.
According to Sin Chew Daily, the Malaysian Police have recently just busted down a ring of drug dealers who were distributing drugs, but they had one unique way of doing it that is either both really brilliant, or really deceptive.
So instead of just dealing drugs in their physical form, like pills or powders, which would make it incredibly obvious, the drug ring uses the already 'addictive' influence of bubble tea to their benefit:
The drug of choice, ecstasy, is turned into a powder before being mixed in with milk tea from popular brands, iced lemon tea, or grape juice, depending on your preferred beverage of choice.
Each cup of 'bubble tea', or again, whatever beverage on their menu, is sold for around RM250 to RM350. That's a very expensive cup of bubble tea! The drug ring that was operating within both Langkawi and Bukit Tinggi areas were comprised of four men and three women.
They seized over 131 packets of milk tea powder and 27 drinks, all of which had been mixed with ecstasy. Apparently, this isn't a new way of dealing drugs as mixing powdered drugs into popular drinks has been going on for a while now in the club scene, but this is the first time bubble tea has been used as the drink of choice.
During the raid, over RM 462,250 worth of property was confiscated including four cars, four leather bags, two watches, and cash. The suspects, who were between 20 to 35-years-old, will be investigated under Section 39B of the Dangerous Drugs Act 1952.
Well, we have to say that while there have been some pretty addictive bubble tea shops here in Malaysia, we've never seen a type of bubble tea that can be THAT addictive!
Also read: Noodle Shop Owner Arrested After Putting Opium in Noodles So Customers Get Addicted