Noodle Shop Owner Arrested After Putting Opium in Noodles So Customers Get Addicted
We've heard of people putting in special ingredients in dishes so that it'll taste better but this man took it to the next level.
According to Sin Chew Daily, a noodle shop owner in Guangxi, China has been arrested for putting in opium as an ingredient in his noodles so that his customers will keep coming back for more.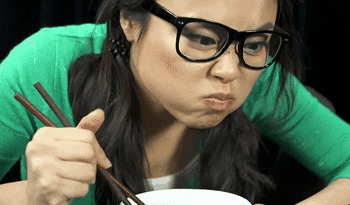 However, his cover was blown when a customer who ate at his place tested positive for morphine during a police drug inspection.
The customer maintained his innocence when the results of the drug tests came out and stressed that he never took any drugs. When questioned further, he just said that he ate some snail noodles at the store.  Feeling suspicious, the police force then went over to the store to check if they were using any contraband.  The police managed to seize a bag of snail powder which tested positive for morphine.
After that, they closed off the store and found about 76 grams of poppy seed powder. This discovery led to the arrest of the store owner.
During the questioning, he admitted to using the drugs to improve his business. As opium is addictive, he hoped that the addiction would cause his customers to keep coming back for more. He also said that the powder that he used was grown by him in his hometown about four years ago.
This case is still under trial and is awaiting further investigation and actions.
That is certainly a very unethical way to get more customers for your business!
Also read: Two Malaysians Caught Trying To Smuggle 'Ketum Juice' Into Singapore