Ever since the Movement Control Order began, something that most netizens have missed is going to the cinemas. Despite the abundance of streaming services available, there's just something about getting a ticket, popcorn and immersing yourself completely in a movie.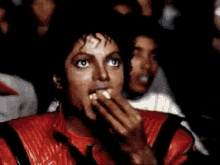 We are a peculiar bunch alright, so even our movie-going habits are admittedly…odd. To classify them, here are a few types of Malaysians you'd definitely meet in the cinemas.
1. The Kuaci Eater
Probably finding popcorn too mainstream, a lot of Malaysians choose to snack on this delicious smelling seeds. But this comes with the bad habit of throwing the shell on the floor, leaving cleaners a huge mess to clean up.
Moving forward, seeing how much we all miss the cinemas, let's get rid this habit from our systems, alright?
2. Phone "Whisperer"
You know this person! 
They feel the need to ANSWER and speak into their phones in the middle of the movie despite multiple warnings to silent their phones. Not only do they answer their phones, they proceed to have a full-on conversation ignoring the stares of other patrons.
RUDE!
3. Space Hoarder
As human beings, our basic instinct is to always be comfortable. However, this shouldn't be done at the expense of others.
These are the type of people who put their legs over the seats in front of them, take more than one seat and even spread their legs as if the whole row belongs to them.
4. Late Arrival
Collectively, Malaysians suffer from time management issues. Even though it's already stated that the movie starts at a specific time, some still choose to come late and end up disturbing other customers.
5. Spoiler Alert
Don't you just hate it when you go to the movies with someone who's already watched the movie?
Not only do they give out spoilers, they also proceed to explain every scene as they come. It's just like giving unsolicited advice even though no one asked for it.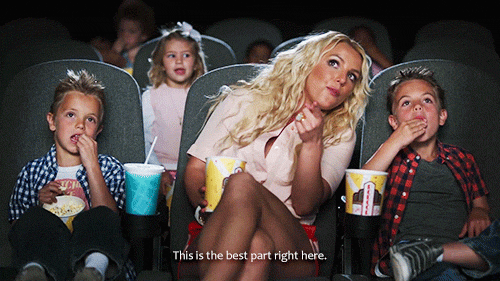 6. Curious Cathy
This person is the opposite of the Spoiler as their sole purpose is to ask you 137,426 354 questions even though they know it is your first time watching the movie too. Shut up, can or not?
7. The Emo
Do you know someone who cries at almost every movie they watch? I remember watching Fast Five with a friend who proceeded to tear up when a car got into a crash.
Why? Well, apparently it's an expensive car and it was painful to watch the car go up in flames.
8. Kissing Booth Couple
Couples like this don't really go to the cinema to watch the movie but to….ermmm…make out with each other?
There's nothing wrong with being intimate but please do it privately and always remember that the cinema isn't pitch black, people can still see you. GET A ROOM!
9. The Kicker
Just by going to the cinema, you will know how some kids are just born to be footballers. How? Well, it's perfectly evident from the way these little ones simply can't stop kicking the back of your seat making you feel like you're in a 6D movie despite paying the regular price.
The worst is when their parents just choose to blatantly ignore how annoying their child is.
Pretty sure some adults are like that too.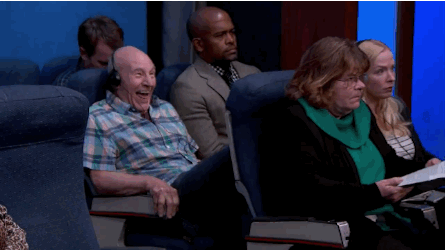 10. Immersive 3D Watcher
Yeah, we get it, watching a 3D movie is a whole other experience. Yes, you DO feel like the water is splashing on to you but maybe keep your hands to yourself?
And don't forget to return the 3D glasses immediately, they're not yours to keep!
Ever since the theatres re-opened on the 1st of July, cinema owners have been taking extra measures to ensure everyone's safety and social distancing is maintained. Golden Screen Cinemas even released a video showing how careful they're being now and even obeying necessary SOPs.
Besides taking care of our safety, GSC is also organising a giveaway to welcome their patrons after the long-absence.
To win a brand new Samsung Galaxy S20+, follow these simple steps:
Follow those steps and you could just be the next proud owner of this amazing phone! But be quick, the contest ends on the 5th of July 2020!
Did we miss any Malaysian cinema-goers? Let us know in the comments section!
Also read: GSCinemas & TGV Cinemas Are Having RM5 Promotions For Movie Reruns Starting 1 July!