Man Causes Major Accident Near Cheras & Assaults Firemen, Believed To Be Drunk Or Mentally Ill
Just when we thought drunk drivers were taking a break from endangering innocent people on the road, another incident has just popped up.
One man who is believed to be under the influence of alcohol not only caused a major accident down at Bandar Tun Hussein Onn, but he also assaulted a JBPM personnel who arrived at the scene.
The Info Roadblock JPJ/POLIS Facebook page took to their profile to showcase footage of the incident.
They wrote, "A case of an accident that happened at Bandar Tun Hussein Onn heading towards Cheras Selatan. The driver who crashed into several other vehicles is believed to have under the influence of alcohol. He also reacted aggressively when Fire and Rescue Department personnel tried to calm him down."
In the video, the aftermath of the accident could be seen, with several cars damaged badly.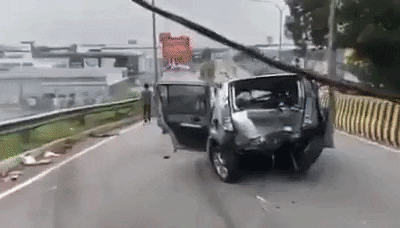 At one point, a JBPM officer can be seen approaching the suspect to try and calm him down, but was met with an argument and a fight.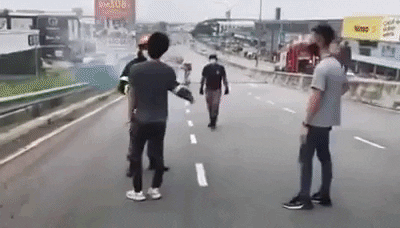 The suspect then tries to run passed several JBPM officers only to be knocked and held down.
The Balakong state Assemblywoman, Wong Siew Ki, on the other hand, took to her Facebook page to share that the man may not have been drunk but mentally ill.
She wrote, "A man believed to be mentally ill hit three cars, with his car burning by the side of the road. The man was brought to the police station for hitting the firemen who were there to help put the fire out. There was a knife in the car which caused concern among the firemen and police officers."
It is unsure as to how the accident was caused in the first place but we genuinely hope that no one was harmed during the accident and if the man is indeed mentally ill, we hope he gets the help that he needs.
What the heck is happening to Malaysian drivers?
Also read: Two Men In Pekan Sg. Way Bring Out Large Knife To Confront Lorry Driver Who Double-Parked