Malaysian Sees Abandoned Baby By Road Side, Grateful For Driving Away
It seems like crooks are getting more and more creative these days with their tactics on catching preys. Just recently, a brand new ploy was discovered that target on the kindness of people.
One lady was almost tricked into helping an 'abandoned baby' when she drove by and noticed a baby car seat with a blanket covering it in the grass, as told in All Singapore Stuff.
"While driving through a rather quiet roadway this morning, I saw a baby car seat on the side of the road. There was a blanket over it and I'm not sure why, but for whatever reason I didn't stop to check."
"I kept on driving and pulled up to the next R&R. I called the police and they told me they will check for the 'abandoned' baby."

Source: All Singapore Stuff
Even before the police went to the scene to investigate, they advised the witness about such deceptions.
"There are several things to be aware of. Gangs and thieves are now plotting different ways to get a person (mostly women) to stop their vehicle and get out of the car."

"There is a gang initiation reported by the local police where gangs are placing a (baby) car seat by the road with a fake baby in it waiting for a woman, of course, to stop and check on the abandoned baby."
"Note that the location of this (baby) car seat is usually beside a wooded or grassy area and the person will be dragged into the woods, beaten and raped, and usually left for dead. If it's a man, they're usually beaten and robbed and maybe left for dead, too."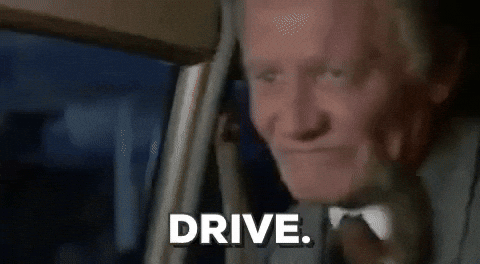 Just don't stop!
As sad as it is, robbers tend to always prey on human's kindness, such as leaving out innocent 'victims' like this baby. Just recently, one thief framed a kind person for stealing his "missing" wallet.
The police continues to warn people about these type of strategies criminals use to capture preys. Especially when you're out late or alone, do not stop for anything that you've found suspicious. If something seemingly bad happened, always contact authorities first before exiting your vehicle.
It is sad that Malaysia has come to the extent of being fearful of doing good.

The only thing we can do is be more vigilant. And as sad as it is, to be more wary of strangers and your surroundings.
Stay safe you guys!
In related news: Kind Malaysian Tries To Return Wallet He Found At ATM, Gets Robbed Instead