Loving M'sian Father Rides His Motorbike Next To Tired Son To Support Him in Cross Country Run
Our parents are truly our biggest supporters. While they might not show their love and affection outwardly, they're always there to give you the encouragement you need, especially in moments where you feel like giving up.
Recently, a netizen took to Facebook to share a heartwarming post of a loving father named Fazly, who was pictured riding his motorbike alongside his tired, but determined son, who was trying to finish a cross country run organised by the school.
"We were in the last days of preparing for SK Seberang Ramai's Cross Country Championship in Kuala Perlis."
"This cross country track wasn't meant for beginner level student runners but in order to challenge himself, this Standard 3 student joined and tried his best to finish the race. He looked confident and determined in his ability, taking it one step at a time."
"His caring father followed him from behind, giving words of encouragement to his son when needed." Fazly was so set on making sure his son didn't give up, he actually got down from his motorcycle and started guiding his bike alongside the child.
"The father and son duo's joint run was filled with excitement as they both persevered on to reach the goal of crossing the finish line."
"This run wasn't about winning or losing. It's just a run that shows a father's love for his son."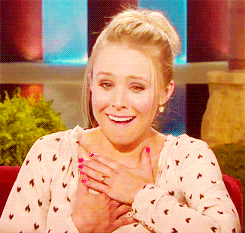 What a heartwarming story. Have your parents ever gone to these lengths to show their support for you? Share your stories with us in the comments! 
Also read: Heartwarming Video: Man Reunites With Birth Family 30 Years After Going Missing