Loving Father In Debt To Pay For Daughter Who's Fighting For Her Life In Hospital
A parents' love is truly one thing we all forget to appreciate. Our parents love us so dearly that often times they sacrifice so many things just to provide a better life for us.
One Thai man by the name of Sarayuth Jattanathammajit, 49, is in heavy debt just to send his daughter to a better place for a better education – Singapore. The debt is about RM 241,000. But due to some unforeseen circumstances, Sarayuth now has to fork out another RM 180,000 for medical bills.
"She's my only daughter, I can't lose her."
On September 18 2016, 16-year-old Aroonrak Jattanathammajit had just spoken to her father Sarayuth over the phone. She was asking her father advice about gifts for the elderly as she was going to visit an old folk's home that day. Her father told her to buy milk powder.
Little did the father know, that tragedy would befall on his beloved daughter moments after they hang up.
According to the Straits Times, Aroonrak is a student at San Yu Adventist Secondary School in Singapore. Right after the phone call with her father who was in Trang, Southern Thailand, she left her hostel. As she was crossing the road towards the bus stop on the other side, she was hit by a car.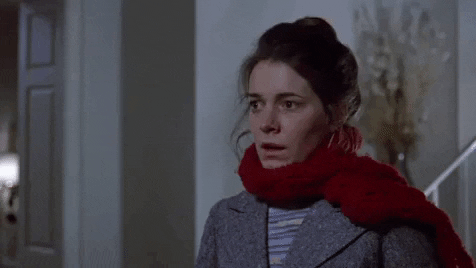 Aroonrak's roommate, Kotchamon Techathanakitlert was alerted about the accident by a man.
Kotchamon told the press,
"I immediately asked him to take me to the accident (scene)."

"Her spectacles and umbrella were together but her both her shoes were separated – one in the middle of the road and the other was on the sidewalk"
Right now, Aroonrak, whom her roommate described as one of the top students in their school, is still fighting for her life. She went through two brain surgeries and stayed in the Intensive Care Unit for 10 days. She was also in a coma but has come out of it now. However, doctors say she has only a 50-50 chance of survival.
So far, she's moved her eyes once and her fingers twitched which provided hope for her family.
According to Sarayuth, the victim's father, "She can now move her hands and her legs slightly. She can now cough, doctors say it's a good sign,"  he told the press via a translator.
Upon hearing the news of his daughter's accident, Sarayuth and his wife, Jiranee immediately flew down to Singapore and stayed by her the entire time. Never once leaving her side.
"My wife and I got on the next flight to Singapore. I rushed straight from the airport to her bedside. We've been here ever since," he said.
The heartbroken father only left Aroonrak's bedside to use the hospital's bathroom. The parents even set up a makeshift bed right next to their daughter.
"I pray and hope every single day that she will get better."

Forlornly, the father who struggles to sustain his rubber retail business in Thailand told the press that he did not want to waste money on accommodation as he is already in so much debt. He spends an annual amount of RM 150,755 just for his daughter's expenses.
"Singapore is a safe place. I just wanted her to have the best education possible. I wanted her to be better off," he says.
Upon hearing the story, one kind Singaporean by the name of Dennis Yeo has set up a charity account on behalf of Sarayuth to help alleviate some of his burdens. You can help their family by contributing over here.
Currently, investigations on the case is still on-going.
This case reminds us to not take family for granted because they are really willing to go to the world's end to support you. Have you show affection or express gratitude to your family today?