I Had Literally The Worst Experience Taking UBER Yesterday
Image source: Reload Food
Uber and GrabCar have now become a very common form of public transportation for the modern Malaysians. Usually Malaysians have nothing but pleasant experiences about these ride-sharing app but one Malaysian had an out of the ordinary case.
A Facebook post from Lc Loh tells us of his rather incredulous, exasperating, and hilarious experience with an Uber driver in Johor.
His story starts out, explaining that he was in Johor on business and is due to a flight back to Kuala Lumpur at 7pm. He had called Uber for a ride from the Aeon Tebrau City to Senai International Airport at 5pm.
Loh was a rather patient and positive person. So although his ride arrived in the wrong entrance which is all the way to the other end of the mall, he gave the driver the benefit of the doubt and quickly stride towards the other entrance to meet his driver.
"I told him to stay put while I speed-walked to the other end of Aeon to greet him. Thank goodness Aeon Tebrau was not enormously big. I was thinking 'That's OK. He probably got confused when we spoke'. Things like that could happen. I found his car near the entrance this time. It was not in the best condition."
Loh then decided it was a short trip and he was in a rush. Before departing he had advised the driver to use Waze but the driver insisted to use Google Map instead.
"The drive was fast. I took a peep and saw that he was going at about 120- 130km/h. I was secretly quite happy about that because that would mean that I would reach the airport sooner! I will have a bit of time to grab a bite and chill a little. Less rush! But then, things don't always go the way we expect it to be. At some point during the drive, he started searching through his belongings and checking his phone."
It was then Loh realized the driver took a wrong turn and got lost. To make things worse, the drivers' smart phone ran out of battery leaving them stranded. Loh keeping calm, looked out for road signs and helped the driver get back to the highway despite being new to the area himself. He gauged that he would still be in time for the flight and was relieved.
"We were finally back on the road. Lost a bit of time, but I should still be able to reach the airport a little past 6:00pm. So I'm still good."
"The worst was over. I will be home by 9:00pm and will be in bed latest by 10:00pm. Perfect!"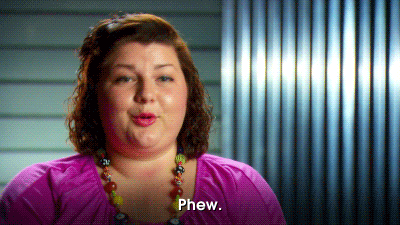 However, the worst isn't over just yet.
Shortly after, the driver announces to Loh and the car is running short on fuel and that the fuel light has been on for some time. Concerned, Loh ask his driver if they'll be able to make it but he reassures Loh that they will be fine.
Judging how this post was his worst ride ever, we can all guess that no, they were not fine.
"Unfortunately, the Uber driver was wrong. To my horror, the car started slowing down and came to a complete stop right in the middle of the Senai-Desaru Highway."
The driver then panics and doesn't know what to do. Loh then tells him to call the highway helpline. Which he does but he got the wrong number. Loh finally takes over to make the call and get help.
After some waiting, help arrives in the form of a highway patrol with some petrol.
If you think this chain of misfortunes isn't bad enough, your mouth will drop to know that there's more!
Because as highway patrol handed the Uber driver petrol for his empty tank. He had the audacity to say that he did not have any money on him and couldn't pay the RM10 for the petrol!
Loh then took out RM10 and paid for the driver's petrol instead. Though it may make your blood boil to know that for whatever odd reason, the cab driver didn't even thank him.
"The UBER driver was quiet. I was half expecting a 'Thank you' or 'Hey! I'll pay you back when we get to the airport', but nothing. He didn't say anything. At this point, I was more than eager to get out of his car. Plus, it was already 6:30pm. I will miss my flight. I have already missed my boarding time and there is no way I can make it to the airport before 7:00pm."
Knowing that he will now not be able to make it for the flight in time, he called his friend's sister for S.O.S.
After hearing of his ordeal, Loh's friends' sister agreed to come pick him up. He told the Uber driver that he would no longer continue the ride and told him to cancel the trip.
"I was glad that I know someone staying in Johor. I then told the driver that I am not going to continue the ride and asked him to cancel the trip. He looked at me, said 'OK', got into his car and drove away. He left me behind, alone in the middle of the highway. I have nothing but my wallet and my backpack with me. My UBER driver left me alone in the middle of the highway."
Loh felt utterly upset that the driver had not shown any remorse or gratitude or pity towards him — no 'thanks' for the petrol, no apology that Loh will now miss his flight, and for all the inconvenience caused, and he didn't even wait with Loh to ensure he got his ride safely.
"After all that he put me through, he could have at least offered to wait with me until my friend's sister come pick me up. Because of this UBER driver, I was late, I had to pay for his petrol and I missed my flight. But no. He did not wait. He just left. I have never felt more vulnerable in my life. I felt abandoned, with literally no where to go.
Thank god my phone was still working. I called my friend's sister again, and she said she was half an hour away. So I stood by the highway and waited. I was trying to be positive about things. I even snapped a photo of the sunset. It was beautiful. But it wasn't enough to appease and calm the anger and disappointment I felt within. It was becoming increasingly difficult to stay positive. This was literally the worst day of my life."
After waiting 30 minutes or so, his friends' sister finally arrived and he was safe. She took him to dinner, consoled him and drove him back to the airport for him to catch the next flight out.
Through it all, Loh received a notification that he has been billed for the uneventful Uber ride. The nerve of that guy!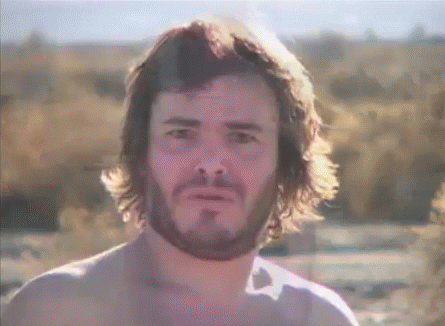 In Loh's latest Facebook update, he had filed a complaint to Uber and they have compensated him RM100 in Uber credits.
He added, "Adding both the RM10 petrol and my flight ticket, the RM100 would come to about 50% of the total figure. Though I was not expecting the compensation to be in the form of UBER credits, I guess it is still not too bad. At least I got to minimise my losses. I would just have to give UBER another try, or a few tries, to get compensated."
All in all, we salute Loh for his outstanding character for keeping his cool throughout the entire horrible episode. Let's all hope his next ride isn't as dramatic as this one!