'Joker' Actor Joaquin Phoenix Wins Coveted Best Actor Award At The Golden Globes!
Fans of the blockbuster hit Joker, we have good news for you! If you didn't already know, it's Golden Globes season again aka one of the biggest award nights in Hollywood. And to win a Golden Globe, especially in some of the most coveted categories such as Best Actor and Best Actress, is no easy feat.
So you can imagine how elated we are to know that Joaquin Phoenix, who portrayed unhinged and manic comedian Arthur Fleck in the now infamous Joker, has officially won a Golden Globe for Best Actor in A Motion Picture, according to UNILAD. But then again, are we really that surprised?
Ever since the movie hit cinemas, Joaquin Phoenix has won heaps of praise from critics all around for his incredible acting prowess, and the numbers certainly do show it! Blockbuster sales of the movie have almost reached $1 BILLION (RM4,108,100,000.00)!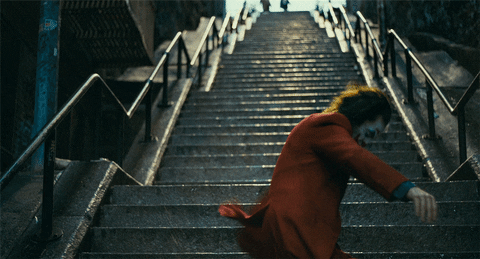 However, this isn't Mr Phoenix's first win at the Golden Globes, because he had previously already won Best Actor in A Comedy/Musical for his portrayal of rock and roll legend Johnny Cash. 
In any case, we have got to congratulate Joaquin Phoenix again for his incredible win at the Golden Globes Awards this year, and wish him many more successes to come in his career!
Also read: No More Sad Keanu After Keanu Reeves Steps Out With First Girlfriend In Over 20 Years!