Irresponsible M'sian Parents Leave Used Diapers on Baby Chair In Restaurant
We've all read of the irresponsible actions of some Malaysians who do not clean up after themselves and think that they are entitled to leave trash wherever they go.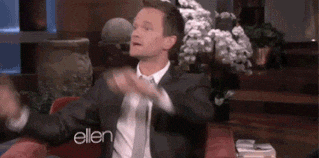 Two days ago on Christmas day, we once again witnessed such an event in a restaurant in Shah Alam, according to Sinar Harian. The owner of the restaurant posted a rant about someone just leaving their soiled diapers on the baby chair without bothering to clean it up. The post has since gotten lots of attention on social media and netizens are condemning the family for not cleaning up after themselves.
The caption of the post by the owner, Miss Noor Akmar was this:
"There's a variety huh? It's okay if you spill Milo all over, we can mop it up. It's okay if the fried rice is all over the floor, we can sweep it up. But diapers that feel heavy when picked up? This is an example of customers are not always right."
From that post, we can clearly see that the owner is clearly distressed and frustrated. It is probably not the first time that she has experienced this too.
In the picture that she posted up, we can see the diapers lying in the corner of the baby chair, so unsanitary! And the most important thing, it's on a baby chair! We know that babies are handsy and they like putting their hands into their mouths, imagine if a baby touched the chair and started licking their hands!
We hope that with this story, people will be more aware that public places are shared between everyone and it is very important to clean up after yourselves to not endanger other people's health! 
Also read: A Few Weeks After Taman Titiwangsa Reopened, Parents Litter Diapers & Leave Poop On Slides