If You Think Makeup's Expensive, Here Are 10 Beauty Dupes For High-End Brands At A Budget
Regardless of whether you are a regular day-to-day glam girl makeup stan or a full-on professional makeup enthusiast, we can all agree that the price tags on some of the most highly coveted, cult-classic make-up products are expensive AF. But you pay what you get for, right? The more expensive the product, the better the formulation. Really tho?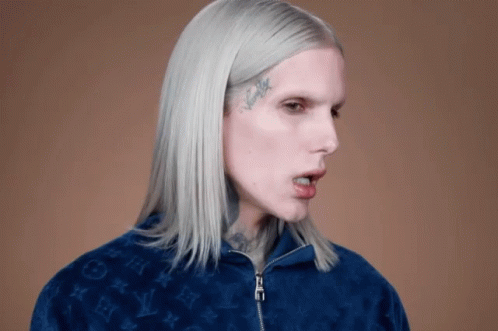 Well… not quite! If you know what you're looking for, you can actually get incredible dupes of your favourite make-up products for a fraction of the cost, with little to no sacrifice in quality. Don't believe us? Then read on!
1. Tarte Shape Tape vs L'Oreal Infallible Full Wear Concealer
For any makeup fan who has been keeping up with the beauty buzz, you probably already know that the Tarte Shape Tape concealer is the under-eye concealer to get. Full coverage, lightweight, incredibly long wear. What's not to love? That RM120 price tag. Yikes.
But have no fear, because L'Oreal actually has an incredibly similar product, with a formulation that pretty much matches the Tarte one with little to no difference! And it only costs RM42.24 leh.
Interested? You can check it out here.
2. Benefit POREfessional Primer vs NYX Pore Filler
A good primer is just as important as the foundation you put over it. Not only does it ensure that your foundation sits properly on the skin, it also helps minimise the appearance of pores. And where primers are concerned, Benefit's POREfessional Primer is pretty hard to match, especially with its silky smooth finish.
But for a makeup essential, one tube costs RM168. Ermahgad. Which is why NYX's Pore Filler primer, costing only RM62.18, is probably a better deal for your money.
You can get it here.
3. MAC Studio Fix Foundation vs L'Oreal True Match Foundation
Popular for its oil-controlling properties that helps avoid that horrible cakey-feeling on your face, MAC's Studio Fix Foundation has been a go-to for a number of make-up professionals. But for less than half the price, L'Oreal's True Match Foundation also shares most of the key properties of the MAC Studio Fix foundation. The finish isn't quite there, but it comes pretty close for RM48.03!
Want to find out more? Check it out here!
4. FENTY Beauty Mattemoiselle Plush Matte Lipstick in Ma'Damn vs Maybelline Color Sensational Creamy Matte Lip in Rich Ruby
For deliciously luscious red lips with a comfortably matte finish, FENTY Beauty's Mattamoiselle Plush Matte Lipstick in Ma'Damn comes highly recommended. With a truly comfortable and highly pigmented formula, it's no wonder each bullet comes in at RM84. But we'll let you in on a secret… Maybelline's Color Sensational Creamy Matte Lip lipstick in Rich Ruby is exactly the same. Only RM19.53.
Grab your own red lippy right here!
5. NARS Cosmetics Radiant Creamy Concealer vs Maybelline Fit Me Concealer
Conceal don't feel, don't let them know that you got the NARS Cosmetics Radiant Creamy Concealer for less than half the price. How? By buying the Maybelline Fit Me Concealer instead. One of the most popular all-purpose concealers by far, the NARS Radiant Creamy Concealer is best known for being lightweight, while offering great coverage. Well, so does Maybelline's, but for RM19.53 only.
Grab your own NARS dupe here, and tell your friends where to buy it too.
6.  Too Faced Better than Sex Mascara vs L'Oreal Paris Voluminous Lash Paradise Waterproof Mascara
Now we all know how a good mascara can really add that extra oomph to your eye look, and Too Faced's Better than Sex Mascara is *ahem* better than sex. Just not when you're paying RM105 for it lah. Which is why we suggest going for L'Oreal Paris' Voluminous Lash Paradise Waterproof Mascara instead. Same, gorgeously dramatic lashes, only for RM41.23.
Long lashes are just a click away here.
7. Charlotte Tilbury Airbrush Flawless Finish Setting Powder vs Maybelline Fit Me Matte + Poreless Pressed Powder
Every girl and guy who knows their way around makeup knows you have to set liquid foundation with a powder. Why? It helps it stay on your face, ensuring that your foundation doesn't slip or slide around too much (yes it happens). And when it comes to makeup setting powders, Charlotte Tilbury's Airbrush Flawless Finish Setting Powder is the gold standard.
But with one con: it's impossible to get in Malaysia. Which is why Maybelline's Fit Me Matte + Poreless Pressed Powder is the perfect replacement for it, with the same uncompromising finish for RM32.13 here.
8. Anastasia Beverly Hills Cosmetics Brow Wiz vs NYX Micro Brow Pencil
Here's another cult beauty brand that most of us lust over, but can't really justify buying to use daily: Anastasia Beverly Hills. And with well groomed and defined brows still remaining a huge makeup staple in 2020, their Brow Wiz brow pencil comes highly recommended.
In it's place, we raise the NYX Micro Brow Pencil, with almost the same fine pencil tip that allows you to sketch your brows down to the last hair, at only RM43.27 here.
9. Chanel Beauty Joues Contraste Powder Blush vs Maybelline Fit Me Powder Blush
You're not going to believe us that we found a dupe for Chanel Beauty's rosy cheeked, Parisian graced Joues Contraste Powder Blush, but we did. No joke. Maybelline's Fit Me Powder Blush shares a very similar finish, and comes in a few swatches that could give the famous French fashion house a literal run for its money, coming it at only RM20.93.
Chanel for less than RM25, all yours right here!
10. Urban Decay All-Nighter Setting Spray vs NYX Cosmetics Matte Finish Setting Spray
To complete the look (and to make sure it stays), you need a good setting spray. And Urban Decay's All-Nighter Setting Spray is often the immediate go-to for many beauty gurus, Jeffree Star included. But given the fact that not all of us are earning Jeffree Star money, NYX Cosmetic's Matte Finish Setting Spray can give you the same duration of fuss-free wear out of your makeup, for only RM38.76.
Party all night (with money to spare for drinks) without worries by getting it here. 
What do you guys think of our picks? Let us know! 
Also read: After 25 Years, ESPRIT Will Be Closing Down ALL Malaysian Stores By End Of June