HR Minister: There Are Over 600,000 Job Vacancies Because Young M'sians Wont Take Them
Unemployment is a serious problem plaguing our country, with thousands of fresh graduates yearly being unable to find a job. However, according to Human Resources Minister, M.Kulasegaran, there are more than enough jobs out there that fit the description and requirement of fresh graduates.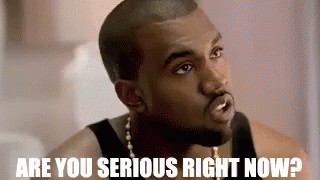 According to Astro Awani, the minister stated that there are over 600,000 jobs readily available in multiple industries. Interestingly, those jobs are not only in the 3D category (Dirty,Difficult, Dangerous) but also in management and professional industries.
"There's over 21,000 vacancies in professional industries and over 22,000 vacancies in technical and professional ally positions."
He told at Dewan Rakyat today that one of the Pakatan Harapan manifesto promises was having 1 million positions available, and they've already prepared 600,000 jobs. However, the main problem was that, "… we have many vacancies, but none of our youth want to take up those positions."
The minister said this in a part of his response to a discussion regarding the number of private-sector workers that will be laid off through the Voluntary Separation Scheme (VSS). Around 24,600 people have been laid off beginning from 30th September. FYI, the VSS comes into effect the worker accepts the severance package on their own instead of being selected by their management, and they will have the same financial benefits as normal layoffs.
The workers that were affected by these layoffs in the ministry's latest reporting are as follows:
Production industry – 7944 workers
Administration and support service – 7309 workers
Wholesale and retail trade – 2123 workers
Finance and insurance – 1748 workers
Lodging and Food and Beverages – 1049 workers
Information and Communication – 679 workers
We sincerely hope that after the minister's statement, the unemployment problem will begin to ease a little as it's not easy seeing young, intelligent, and talented graduates suffering without a job.
What do you think of his statement? Let us know in the comments below!
Also read: M'sian Shares How He Studied 8 Years For PhD But Can't Find a Job, Delivers GrabFood to Be Independent