Here's a Unique Event that Every Malaysian Must Definitely NOT Miss
* WOB Sponsored Content
Bored? Got nothing to do but to leave "bojio" comments on all your friend's pictures on Facebook?
Perfect! Because we have something cool in store and unlike your friends, we're jio-ing you right now!
World Environment Day is almost here and in conjunction with that, EcoWorld has gone all out to organise a very creative and unique event to bring forth a message every Malaysian needs to embed in their heads: to love mother nature and preserve it for our own future generations to come.
So how do Malaysians become 'green' and be one with Mother Earth?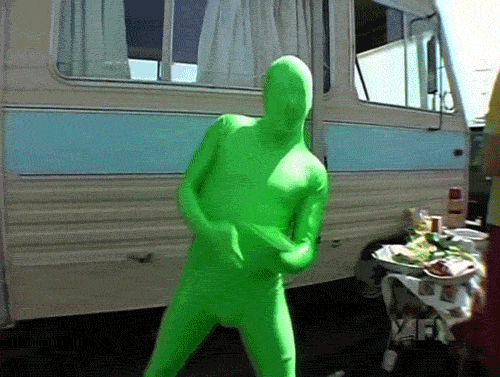 No we don't mean it like this.
By doing it the fun way, of course!
Unlike your usual weekend outings, Eco Festival 2016 is a huge outdoor event that's happening over two weekends on 28th-29th May and 4th-5th June and is green themed. Hence, there will be a lot of unique, creative and never seen before attractions that will surprise you.
Most of all, entrance is FREE!
Seriously, just see what they have in store for everyone!
1. 3D projection show
A tree house for the kids to play by day, the wooden marvel transforms into a beautiful 3D projection show at night. Starting at 8pm, the house comes to life where an animation show is projected onto it leaving guests breathless with their truly stunning displays.
Don't worry about missing it because the show commences every 10 minutes!
2. Art Installations
Collaborating with our very own Malaysian art students from Lim Kok Wing, The One Academy Penang and Southern University College, the event will display extraordinary art pieces created out of recycled materials.
Didn't know our art students so talented wan leh?
Guests can see how different components such as old vehicle parts, plastic bottles, tin cans, and more are fused together creatively to construct the past works as shown below! So watch out, it's gonna be even more mind-blowing this year!
3. Electric Vehicle
Forget fuel, experience the future by riding vehicles that run on electricity.
International automotive giant, Tesla is even in on the event! In case you haven't already know, the company specializes in electric cars, yes very relevant for this event, and there'll be a Tesla car display and a chance for guests to test ride it. Now Malaysians can finally feel the revelation of an electric car!
It's ok if you can't afford to own one, the test drive doesn't cost you a penny. So the ever more for ya'll to seize the opportunity to get an experience behind a world renowned Tesla vehicle.
The dates and venue are as follows:
Tesla display
Eco Majestic – 28 & 29 May
BBCC – 5 June
Tesla test ride
Eco Sanctuary – 4 June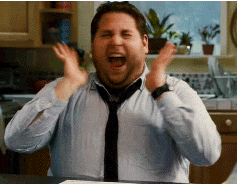 Beside Tesla, the very much anticipated BMW i8 will be there too! This sports car uses eDrive technology to combine the efficiency of an all-electric motor and the power of a TwinPower Turbo engine to make it a driving experience you have never felt before. Yes it's like the car we all dream of owning!
BMW i8 display
Eco Spring & Eco Summer – 28 & 29 May
Eco tropics – 4 & 5 June
Want to be the one behind the wheels instead? Take the go-karts for a spin for FREE. I mean come on, who doesn't love go-karts?
Electric Go-Kart
Eco Spring & Eco Summer – 28 & 29 May
Eco tropics – 4 & 5 June
Or perhaps you fancy cruising in the adorable eco-friendly Renault Twizy? You'll be the coolest person in town!
Date and venue to check them out are as follows!
Renault Twizy test drive
Eco Terraces – 28 & 29 May
Eco Meadows – 4 & 5 June
But if you like it freestyle yet you wanna stay classy (or you're just bad at handling a car), then seat your butt on an electric bike instead! Visitors will be able to put the pedal to the medal with minimal energy, so trust me that once you've tried that, you'll never go back.
Electric pedal assisted bicycle
Eco Majestic – 28 & 29 May
Eco Sanctuary – 4 June
Eco Meadows – 5 June
4. Electric Playground
Our personal favourite: EcoWorld has prepared a few super cool and never-seen-before inventions for you, your family and even date. Blend juices or light up bulbs by generating power through your own two feet's movement, the electric playground has a few devices that focuses on renewable energy, such as solar and kinetic energy.
Behold the giant human wheel that light up bulbs when you run inside it.
Just make sure this doesn't happen to you.
After all that exercise and walking, ya'll must be thirsty right? Well, EcoWorld has got you covered with free juice and it doesn't take a genius to figure out how. Simply hop on the Bike and Blend to work more of those calories off by pedaling to turn your fruits into juice.
Nothing like a freshly squeezed juice after a good workout!
Besides being able to see a solar-powered direction board and Tree of Life that light up through pedaling, there'll also be art displays that light up while you jump on the kinetic pads.
Just do it like how he does and you can literally brighten up people's lives.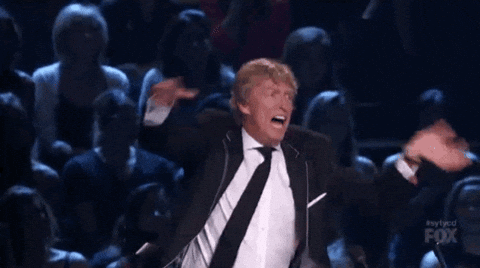 Super interesting right? Besides, what better ways to exercise than to generate power at the same time?
However, you gotta remember to check out what are the activities that are happening at the respective EcoWorld Galleries as some may differ from one another. What are you waiting for? Check it out the full event details HERE!
5. Recycle Playground
Instead of throwing away used wooden pallets, tires and useless metal pipes, here's an innovative way to instill a sense of responsibility into the younger ones.
6. Workshop for Life Hacks
Learn how to build items from scraps that you may find lying about and transform them into ingenious products in various workshops.
Enjoy, laugh and learn with your family and friends while you attend the workshop. Participants will be supplied with materials and taught how to build art from recycled materials or functional pieces that are powered through solar energy. Again, all of these are what Malaysians love to hear most: It's FREE!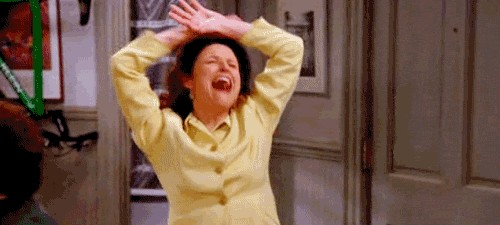 Here I come!
7. Eco Fashion Show
Created by world-renowned Dutch fashion designer Monique Collignon, the Conscious collection features outfits made from recycled plastic bottles. Her designs were even showcased in the Mercedes-Benz Amsterdam Fashion Week 2015.
No it doesn't look like this:
But they are created from actual textiles and yarn that were made from recycled bottles.
Watch girls strut their amazing eco-friendly outfits, all completely made from recyclable materials. Who would've thought used materials could look so good?
If you're keen, you better be at Eco Botanic as the Eco Fashion Show is only happening there!
The event will be held over 8 EcoWorld galleries across Peninsular Malaysia, namely in Klang Valley, Penang and Iskandar Malaysia, so more Malaysians can enjoy and participate in the fun! Anticipate various exciting activities for each gallery as they differ from one another. So be sure to check them out ok? Told you, it's gonna get big!
It starts from 5pm till 9pm so you will be dazzled with beautiful lights, not to mention avoid our scorching Malaysian sun. Plus it's more romantic ma. 
For full details on the exact venue and event schedule, check it out HERE!
What are you waiting for? Round up a few friends or even a date and join in on the exciting day. How can anyone say no to it? Entrance also free already!
Most importantly, don't say we bojio ah!